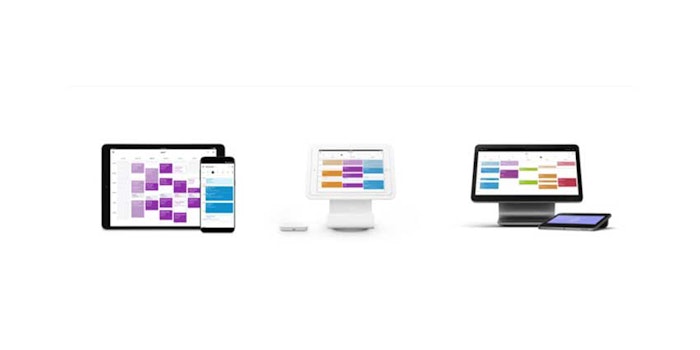 Square announced new features for Square Appointments that equip the beauty industry with operation management tools. (July 2021) 
Square Appointments provide salon owners and employees assistance with scheduling, point of sale, customer relationships, staff management, retail and inventory.
These new features include
Square Online: Merchants can now create an integrated, customizable website to match the aesthetic of their business and sell their products and services online for omnichannel capabilities—helping them reach more customers and increase profit. Square Online saw a sizable increase in sign-ups from beauty and personal care businesses, up 296 percent year-to-date from January 2021 to May 2021.
Commissions: Businesses can now set commission rates for retail items and services that are automatically uploaded to Square Payroll, removing manual work and saving merchants time. 
Gap Time: Clients can book services during appointment downtimes right from a business' website, streamlining and simplifying bookings, while helping merchants make more money by maximizing appointments.