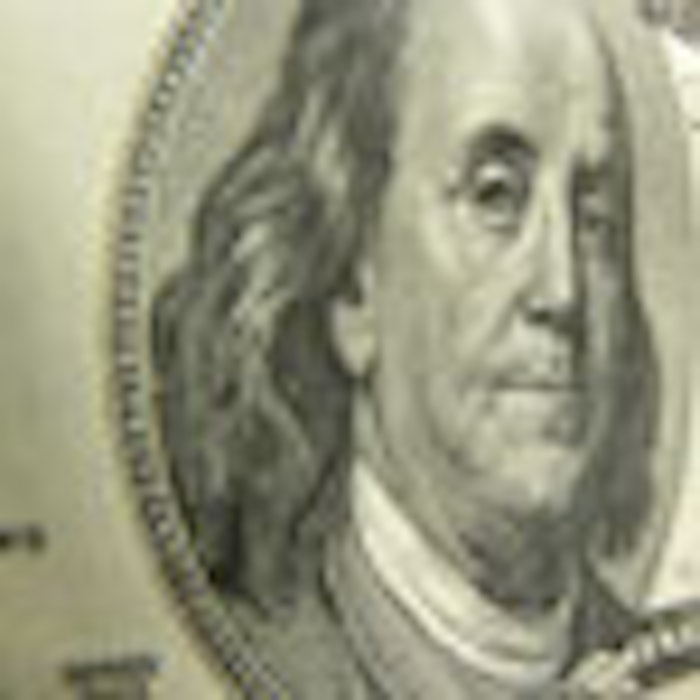 As your skin care facility's business cycle develops and moves from phase to phase, following a business plan, taking control of your time, setting up sound business practices and hiring the right people are the keys to success.
Owning or managing a skin care business during any growth phase is very challenging and can be very stressful—especially a low-margin business. Many owners and managers find themselves working long hours, performing low-income tasks, and making only modest incomes or having only a small impact on revenues. Why does this happen? This article outlines three steps to help you understand the characteristics, problem areas and crisis points associated with each growth phase of a business cycle, and the key areas that must be addressed to strengthen a business and move forward.
Step I: Identify and understand the growth phases of a business cycle
From two-room skin care practices to 10 or 20 room day or resort spas, understanding the growth phases of a business cycle and where your spa business currently is in that cycle is key to identifying the characteristics, problem areas and crisis areas that must be addressed to operate your business efficiently, let it mature to the next growth phase and implement successful spa thinking. The growth phases of a business cycle are as follows.
Phase I—Start-up (Entrepreneurial). What is the pattern of your success?
Phase II—Growth (Expansion). How do you build on your success?
Phase III—Mature (Professional Management). How do you maximize your success?
Phase IV—Decline or revitalize. What is your source of success in the future?
The founders are still running the company.
The founders are in "do-it-yourself" mode and spend much of their time on nonproductive tasks and activities that are worth very little.
The founders emphasize doing technical work and selling services in the treatment room and at the front desk.
New, innovative and unique services are developed.
New products are introduced and promoted.
Minimal emphasis is placed on management, systems, planning or staff development.
The founders react mostly to clients rather than employees.
The business has a basic online presence and marketing plan.
Organization and communication within the facility are informal.
The founders' philosophies, visions and company culture are being developed and molded with team members.
Employees experience long work hours and modest salaries
Growth is greater than inflation, but is still moderate.
A flat organizational structure exists.
Problem Areas
No one is really sure who is in charge when there are two or more founders.
Conflicts occur between founders, and between new and existing staff members.
Poor accounting and cash control leads to minimized margins and cash shortages.
Working capital shortages occur and there is minimal financial planning.
There is temptation to diversify into other businesses.
Leadership is becoming a crisis-level issue.
A leader is chosen and accepted, solving the crisis in Phase I.
Faster growth is experienced with the client base and the staff and, often, multiple locations are added.
New, original and fresh services are developed.
New products or product lines are added to retail and back bar inventory.
The marketing plan and online presence is expanded.
The founders' philosophy, vision and company culture are taking hold with staff.
Team members understand and accept goals and expectations. A review process is being developed.
Client reward and incentive programs are implemented or expanded.
The client base begins to turn over; clients may move out of the area, become dissatisfied, go to the competition or follow exiting staff members.
Detailed attention is given to areas other than doing technical work and selling services, including marketing, training, inventory control, human resources, accounting and budgeting/financing.
Duties are becoming more specialized, and more formally defined and communicated.
The facility's growth rate is faster than in Phase I, and is sometimes accelerated to a very fast rate.
The company becomes more impersonal.
Problem Areas
Poor decisions are made in areas such as hiring; compensation planning; use of cash; marketing, promotion and retention programs; financing and financial analysis; and facility expansion.
New products or services are being offered.
Internal management issues become acute, usually related to human resource management problems such as the following.

Delegation is difficult for the leader.
The leader often does not have the right people to delegate to.
Decision-making is difficult, slow and ineffective because the leader is on the critical path of all decisions.
Accountability systems are usually not present.
There is either limited or no link between employee performance and compensation.
Access to the leader is difficult.
Managers may not actually be managing, but rather may be leading technicians.
Changes to the organization begin to formalize, causing it to become less flexible.
The best employees become disenchanted and leave.

There is a lack of or poor forecasting, research and development, and trend analysis.
Implementation of the business model becomes stagnant; no new services or promotions are developed; and training opportunities aren't made available.
Financial performance reporting and control systems are often inadequate for the sales volume.
There are shortages of management, time and cash.
Reactionary planning is taking place.
The temptation exists to sustain faster growth so loyal employees will have the opportunity to grow.
The temptation exists to diversify into an unrelated business.
Management, team development and systems become crisis-level issues.
Characteristics
An aligned management team is in place, solving the Phase II crisis.
High-priority human resources issues have been addressed.
The founders' philosophies, visions and company cultureare being implemented by staff.
Staff members regularly meet and exceed goals and expectations, and a regular review process is established.
The service menu and products are evaluated for continued effectiveness, technology and trends.
Product lines are evaluated for client acceptance, technology and trends.
A detailed and consistently implemented marketing plan and brand messaging are in place.
Effective client reward and incentive programs are implemented and expanded.
Necessary financial performance reporting and control systems are in place and operational.
The organization has been decentralized by function.
Short- and intermediate-term plans are in place.
Managers are doing more managing than technical work.
All elements critical to success are covered, and profit centers are established.
The growth rate is moderate and is usually slower than during Phase II.
Problem Areas
Reaction to change becomes difficult and reaction time increases.
Founders or senior management feel they are losing control due to less direct contact with day-to-day operations and clients.
Marketing and community partner development becomes stale.
There is increased vulnerability to outside factors, such as government regulations, competition and unions.
There is increased vulnerability to inside factors, such as politics, an outdated corporate culture and bureaucracy.
New business opportunities are continually identified, but reaction to them is cumbersome.
The business is threatened by Phase IV competitors.
There is little communication from the top.
The need for long-range planning is evident, but there is resistance to doing it.
Senior management, middle management, systems and planning become crisis-level issues.
Phase IV: Decline or revitalize
A business headed toward the end of its maturity cycle has two choices: decline or revitalize. To best evaluate the position of a skin care facility, the overall client and community perception of the business must be examined. Is the perception "Spa X used to be ..." or is it "Spa X always has something new, unique and …".
Revitalize Characteristics
The business plan and organizational structure are re-evaluated and updated, resolving the Phase III crisis.
The client base is refreshed, due to adding core clients.
New, unique signature services are developed that result in continued differentiation from competitors.
New growth-drivers and profit centers are developed, including hosting paid events or developing a private label product line.
Strengthened community offerings take place at the spa, including classes and events, guest speakers and mother/daughter events.
The spa's presence is expanded in the local business community; it sponsors events and key management people join area business organizations.
The spa expands its boutique to feature jewelry, work from local artisans and eco-friendly complementary products.
There is an expanded online presence and an e-commerce website.
The public relations campaign is new and refreshed.
Partner programs with like-minded businesses are expanded.
The facility and equipment are clean and well-maintained; or updated and expanded.
Decline Characteristics
The business plan and long-range planning are not addressed.
The client base is shrinking; new clients are not being added as core clients.
The condition of the facility and equipment is not maintained or addressed.
The service menu is becoming stale and is no longer a strong differentiation from competitors.
The product lineup is outdated.
New marketing initiatives and community partner development are not addressed.
Step II: Survival-growth-profitability strategies (see Chart)
Step III: Evaluate and stick to winning principles
Develop a focused business plan. A business plan is your map and compass, and is something you can go back to when you feel off course and out of sync. It is your key to long-term success. Every business owner needs a business plan. Starting and managing a business takes motivation, desire and talent. It also takes research, planning and sound business practices. Success in business starts with decisive and correct decisions. Although initial mistakes are not fatal, it takes planning, discipline and hard work to stay the course and keep your advantage. To increase your chance for success, take the time to explore and evaluate your business and personal goals. Then use this information to build a comprehensive and well-thought out business plan that will provide you with a road map to help you reach these goals.
Track your time and understand what it is worth.Have you ever thought about how much your time is worth, and how much of it is spent on menial, unproductive or low-income activities? If you tracked your time throughout the day, you'd probably be surprised to find that 30% or more of your day is spent on activities that are worth very little to the value of your business. Make a conscious effort to become more productive throughout the day by not being distracted with small tasks or wasting time on unproductive activities.
Establish a business structure and hire right. In the early phases of your business, there are many hats to wear that can distract you from areas where your time is more valuable. As your business grows and becomes more successful, it is imperative that you begin handing off some of those hats so you can focus on what your business does really well. The key to doing this is having a solid business structure established and finding people who fit who culture and have the necessary skill sets to do the work you are hiring them for. By hiring people to wear some of your hats, you'll find that your contribution to the business increases, revenue increases and your income increases.
The one common trait among entrepreneurs is that they all have an underlying positivity about the next day. If you follow the philosophy of focusing on continuous improvement each day, no matter how incremental, you will achieve your goals.
Patrick Vande Weg is a certified public accountant, and owner and CFO of the award-winning Stellar Spa in Corte Madera, California. He has been involved in the spa industry for 15 years as an owner, operator and business educator. Vande Weg's Planning Equals Profitability: Strategic Spa Business Series is an advanced business education series developed and refined through years of practical hands-on experience and real-world challenges. He can be contacted at patrick.vandeweg@gmail.com.