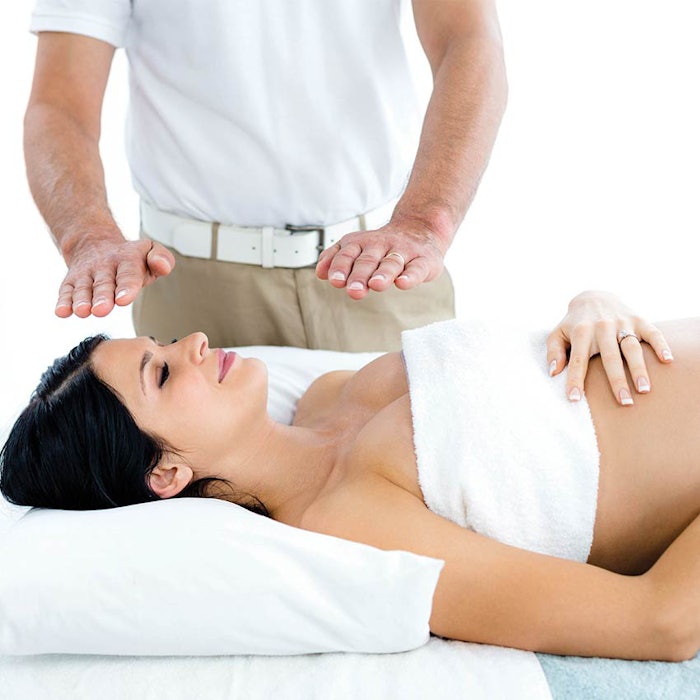 During pregnancy, hormonal fluctuations can create skin conditions for your clients that they have never experienced. Here are #10things to know about your pregnant spa guest.
1. Watch Out For Acne.
Acne-prone clients might find that their skin becomes oilier and more irritated. They might also see acne in new places, such as the back, chest and buttocks. Have them cleanse their skin twice a day with a gel cleanser and light physical exfoliants. Your client should first check with her doctor before using any medicated acne products.
2. Keep It Calm.
Stimulating peels, exofliants, microcurrent, high frequency and laser treatments are not recommended for expectant moms.
3. Be Mindful of Fragrance.
Remember their sense of smell increases dramatically, and intense scents might give them a headache or make them nauseous. Have a fragrance-free line for this purpose.
4. Make Them Comfortable.
Laying flat on their back might not be comfortable. The client can be at a 45-degree angle while the skin therapist does the treatment standing up. You can use pillows, bolsters and other massage props to adjust your client to the most comfortable position.
5. Keep It Under and Hour.
Keep treatment times to 45-50 minutes. The mom might get restless and need to use the restroom.
6. Explore Aromatherapy Options.
The National Association for Holistic Aromatherapy has a list of essential oils to avoid during pregnancy. Offer resources if they are looking for a holistic approach, but make sure they check with their doctor or midwife first.
7. Confirm Product Safety.
Contact your product vendor about contraindications and possible treatment options for your moms-to-be.
8. Train Your Team.
If expectant moms are in your demographic, consider offering training. Invite your whole staff, so everyone can benefit from the information.
9. Consider Sensitivity.
Waxing is normally okay for pregnant moms as long as it is not too painful. Most pregnant women are more sensitive during waxing and tweezing.
10. Promote Sun Protection.
Dark spots (melasma, freckles, chlosma) may become more visible due to increased hormonal levels. Many moms-to-be feel more comfortable with a physical sunscreen.