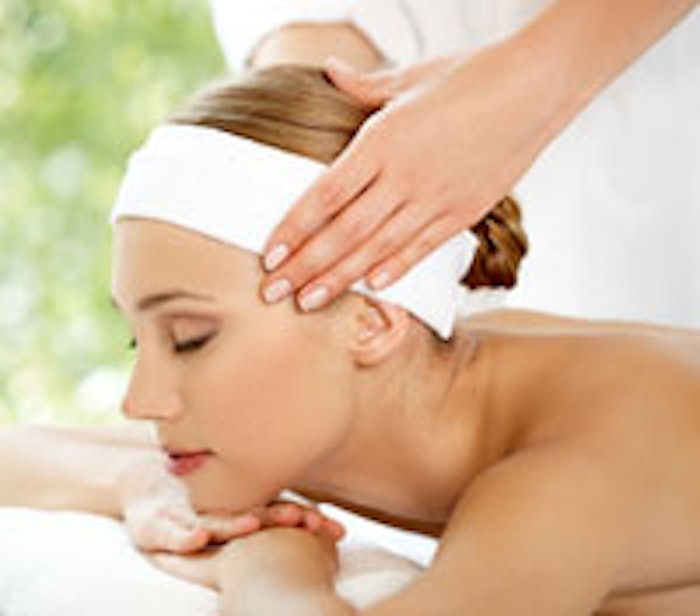 In spite of its relaxing image, today's spa and skin care industry is fairly competitive. The businesses that are winning are those putting in extra effort to truly understand not only the client demographic they wish to attract, but also the larger wellness challenges today's society faces.
First and foremost, you must fully perceive who your client is. Let's say you choose to open a day spa in a high-traffic area near several corporate offices. You might naturally attract a corporate female clientele. By identifying their wellness needs, you can customize an experience that caters primarily to them, such as offering:
A quiet room with Wi-Fi where clients can charge and access their personal communication devices;
Storage areas for laptops, electronic carriers and briefcases;
A menu of specialized services for aches and pains that accompany long hours of computer usage;
Shorter services allowing clients to sneak away for a quick respite;
Products they can purchase to use in their offices, such as aromatherapy items or seat cushions; and
Healthy on-the-go snacks and drinks.
Adapting to your client base
Customizing your skin care facility to meet the particular needs of your client base might seem like a no-brainer, but few businesses get this part right. Most clients today are time-starved and stressed out, and have a multitude of options with a high level of skin care knowledge they have gained from their own research. Skin care facilities have to move beyond offering friendly customer service to create brands that help to ease clients' lifestyles and cater specifically to the needs of their chosen client groups. Following are three basic needs of emerging consumer groups that spas must consider.
1. "I want it now!" If this is your client base, increase your business by making scheduling appointments and purchasing products instantly accessible. There is often a wait-until-the-last-minute client mentality, and you need to be able to deliver immediately. Ensure you have a streamlined service path in order to help clients—from impulse to purchase—move through a brief and easy-to-navigate process. Also, providing frontline team members with the processes and resources to deliver on this demand is vital.
2. "Help me navigate the challenges of my life!" Once you are clear on the clients you wish to attract, find ways to ease some of the specific personal challenges they face. Anything you build into your experience to make their lives easier will be appreciated. Identify their unique challenges, and have transparent and ready-to-go solutions. Your skin care facility has to go deeper than just offering space to escape; it has to be viewed as a resource that offers solutions, as well as superior products and services.
3. "I want to save money!" Discounting definitely has some major drawbacks; however, if you can demonstrate ways in which your products or services help clients save money—short- or long-term—communicating this can prove beneficial. This might be the demonstration of how long-term health care expenditures can be reduced through membership options or by offering packages that can be customized around lifestyles.
Designing a specialized experience that directly meets the needs of your primary clients may require quite a bit of research and effort, but you'll find it was more than worth it in the end.

After 15 years in corporate America, Debra Koerner followed her passion for wellness and co-launched imassage, Inc., began consulting in the spa industry and became the executive director of the Destination Spa Group. She is also the host and executive producer of The Journey into Wellbeing television series on PBS. She can be reached at [email protected].