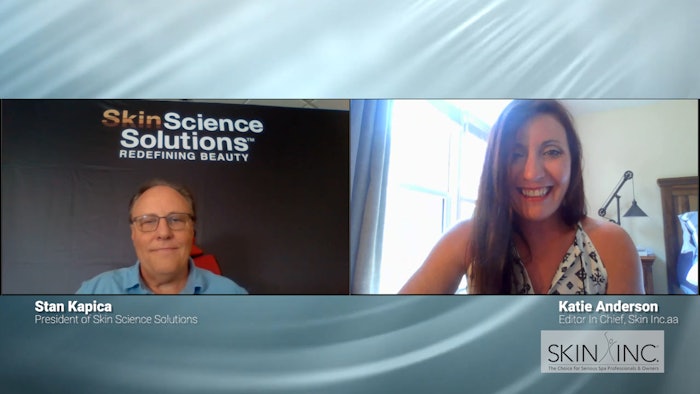 This video is sponsored by:
Skin Science Solutions
There has got to be more for neck and décolleté rejuvenation than radiofrequency, right? In this exclusive video, we explore the latest in neck and décolleté rejuvenation--thermal shock. As we will learn from Stan Kapica, president of Skin Science Solutions, combining cold and hot therapy in one modality can bring more benefits to the skin than you could imagine. Skin Science Solutions has introduced Star Face, which offers thermal shock in a convenient, lightweight modality that is cost-efficient and very effective. 
In this video, Kapica discusses the science of thermal shock, how to incorporate thermal shock into your treatments, how bringing in this modality can benefit your bottom line and how to achieve the best results with the Star Face. He also discusses the benefits that thermal shock can bring to the neck and décolleté, including: reduced inflammation, increased circulation and oxygenation, decreased wrinkles, firming and more.