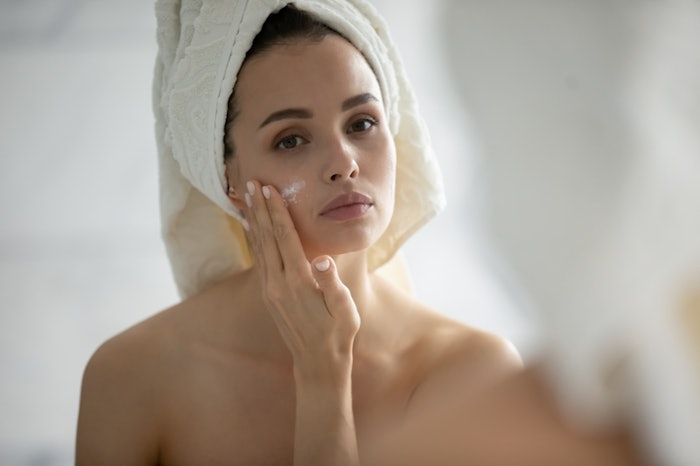 Aveeno has released its first State of Skin Sensitivity Report, which examines the causes of sensitive skin and explores the connection between body, mind and skin. The report shows that 71% of adults identify as having sensitive skin, an increase of 55% in two decades. The impact of this sensitivity is significant, as common skin conditions can carry detrimental psychological impact, influencing quality of life and emotional well-being.
Related: Most Searched Skin Care Ingredients Globally: Skincare Hero
Research from the report validates the relationship between emotions and perceptions of sensitive skin. According to Aveeno:
Skin is both a receiver and a reactor to sensory stimuli, meaning that everything from the environment to skin products can show up in our pores and negatively influence emotions;

50% of adults with moderate to severe atopic dermatitis reported that it puts a damper on their social functions, sleep, work productivity, leisure activities and family relationships; and

Aveeno recognizes the broad issue of sensitivity as a skin state, rather than a clinical diagnosis, and seeks to shine a light on its prevalence, as well as possible areas of prevention.
Mara Weinstein Velez, Ph.D., board certified dermatologist and paid Aveeno consultant, commented: "Treating patients goes well beyond simply analyzing their skin. It's about how their skin impacts their overall emotional well-being, which is something I consistently see with my patients."
KC Hagin, commercial leader for Aveeno at Johnson & Johnson consumer Inc., said: "We have an obligation not only to provide product solutions but to help de-stigmatize the word 'sensitive' and to turn a common struggle into a strength."
See related: Skin Health x Mental Wellness, Underpinning the Science — An Exploration