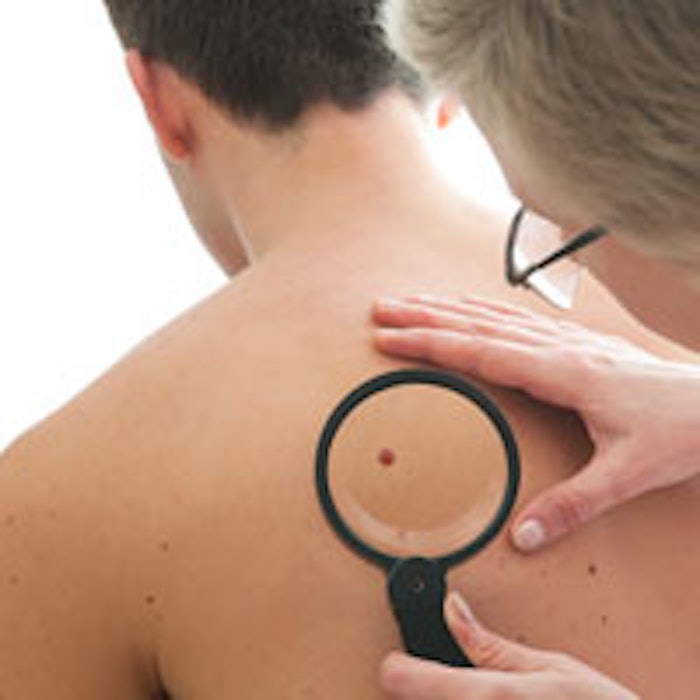 This content is adapted from an article on www.plasticsurgerypractice.com, January 14, 2015.
A newly discovered mechanism—EphA2 protein activity—may lead to drug resistance and metastasis in melanoma patients. Researchers are investigating strategies to counteract this novel mechanism.
Drugs that target B-Raf or another protein in the same network called MEK have proved effective in melanoma clinical trials. Several B-Raf and MEK inhibitors have been approved with the combination of a B-Raf and a MEK inhibitor being the current standard of care for patients with B-Raf mutant melanoma, but many patients grow resistant to B-Raf and B-Raf/MEK inhibitor therapy.
"We showed for the first time that melanoma cells treated with B-Raf inhibitors may become more aggressive, causing the tumors to spread to new organ sites," says lead study author Keiran S. Smalley, PhD, scientific director of the Donald A. Adam Comprehensive Melanoma Research Center of Excellence at Moffitt Cancer Center in Tampa.
"Remarkably, these effects upon aggressiveness were reversed when the B-Raf and B-Raf/MEK inhibitor drugs were removed. This suggests that alternate dose scheduling where B-Raf and MEK inhibitors are given to patients intermittently may reduce the aggressiveness of the disease," he says.
What's more, the research also showed that targeting EphA2 reduced the aggressive behavior of the melanoma cells. Smalley says, "This works identifies EphA2 as a new drug target in the limiting of B-Raf inhibitor resistance and preventing the metastatic spread of melanoma."
The study was published in the online edition of Cancer Discovery.