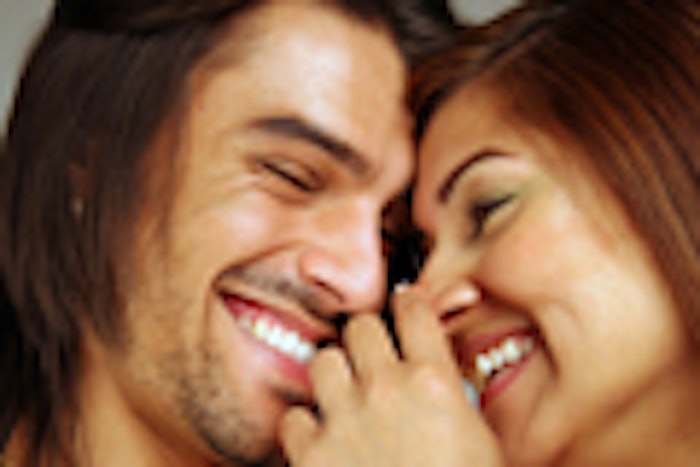 Though long suspected to be true, new research provides "irrefutable" evidence that women experience more and deeper wrinkles around the mouth than men do.
Dermatologists have discovered yet another gender inequity: Women develop more and deeper wrinkles around their mouths as they age than men do. The disadvantage had long been suspected, but a new study provides "irrefutable scientific evidence," said Foad Nahai, MD, a plastic surgeon practicing in Atlanta and editor in chief of the Aesthetic Surgery Journal. The study appears in the November/December issue of the journal.
The authors of the paper believe they even know why women suffer more in this department. "The gender differences were most probably due to the amount of appendages [hair follicles, sebaceous glands] and the connections between the skin and muscle of the lips," explained senior study author Moshe Kon, MD, head of the department of plastic, reconstructive and hand surgery at University Medical Center Utrecht in the Netherlands.
"We had always had the impression that male skin doesn't age as rapidly as female skin," said Nahai. "What we didn't know, and this study points out, is that one of the reasons that lines are deeper in women is because they have fewer sweat or sebaceous glands, the glands that make the oil that keeps our skin feeling soft ... So women are producing less oil, which is protective and keeps the skin smoother."
Previous studies had not focused in on differences between men and women in the perioral area of the face, meaning the region around the mouth. Women tend to go for procedures to remedy such wrinkles more often than men, although it hadn't been clear if women were just worried about how they looked or if their wrinkles were actually worse. The authors studied the skin around the upper lip in both male and female cadavers, as well as reconstructions of those areas.
Several key differences between men and women emerged: women had fewer sweat glands around the mouth than men; women had fewer blood vessels so less blood flow to that region; the muscles around the mouth are closer to the skin than in men, which may pull the skin in tighter, causing wrinkles; and, although the number of hair follicles were about the same in both genders, men had more sweat glands per hair follicle, again contributing to more relaxed skin throughout aging.
Hormones also seem to play a role in women's dermatologic aging process. "A lot of gender differences in health and disease are related to estrogens," said Seth Thaller, MD, chief of plastic surgery at the University of Miami Miller School of Medicine. For instance, estrogens promote healing, meaning that women tend to heal from wounds faster. And postmenopausal women have reduced blood flow, again contributing to lines and furrows. And they experience a decrease in the fat (sebum) secreted by sweat glands. Meanwhile, women on hormone replacement therapy have been reported to have fewer wrinkles than those not taking the hormones.
Something the authors did not mention were changes in the bone, which also contribute to more severe aging, said Jessie Cheung, MD, associate director of cosmetic dermatology at NYU Langone Medical Center in New York City. "As you age, your jaw bone actually gets resorbed slowly so the bone shrinks down. That contributes a lot. The skin is going to get saggy because there's no scaffolding holding it up like a tent," she said.
Tissue also gets thinner as people age. Many existing cosmetic procedures, including fat transfers, can remedy some of these changes, Cheung added. "But the best thing anyone can do to keep their skin young is avoid smoking and avoid the sun and keep it moist. Use moisturizers and use skin creams," said Nahai.
"Our findings might stimulate the industry to develop applications which take the differences between men and women into consideration [like the use of specific hormones]," added Kon.
More information
The American Academy of Dermatology has more on how to keep your skin healthy.
HealthDay News, Dec.17, 2009