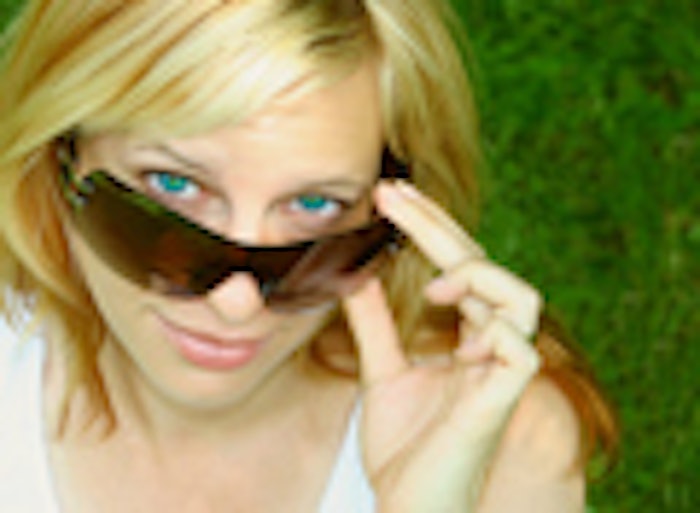 State laws meant to keep teens out of indoor tanning booths haven't made a dent, a new study has found, disappointing doctors hoping to reduce deadly skin cancers. The researchers say it's not clear why the laws failed, but pointed to lax enforcement as a factor.
The study is the first to look at the laws' impact. Some medical experts were disturbed by the findings, saying more needs to be done about the health threat from indoor tanning parlors. "Basically, these are businesses that are exposing teenagers to carcinogens," said  Jeffrey Sosman, MD, a melanoma researcher at Vanderbilt University, who was not involved in the new study.
Melanoma is the deadliest form of skin cancer and has been linked to childhood sunburns. An estimated 30 million Americans are customers of the nation's 25,000 indoor tanning businesses, according to the Indoor Tanning Association. The organization argues that indoor tanning, when done properly, can improve health.
Tanning parlors are popular with girls and young women. As many as one in three girls use indoor tanning, some studies suggest. Researchers say the rates may be even higher among female college students.
U.S. cases of melanoma have been increasing. It's not clear to what extent indoor tanning has played a role in that trend, but people who start indoor tanning when they're young have a higher risk of melanoma, scientists say. Melanoma can almost always be cured if caught early.
About 20 states now have some law aimed at curbing minors' use of indoor tanning, said Vilma Cokkinides, an American Cancer Society researcher who was one of the study's authors.
The research involved telephone surveys of more than 1,100 youths ages 11–18. The surveys were done in 1998 and 2004 in the 48 continental states. Eight states in 1998 had new or fairly new laws to restrict minors' access to indoor tanning. Each of the laws allowed young people to use tanning parlors provided they had some form of parental consent, in some cases a note from a parent. Only one—California—had a stricter prohibition, banning children 14 and under from using tanning facilities.
In those eight states, about 8%of youths used indoor tanning in both 1998 and 2004—no change over the six years. Nationally, about 10% of youths used indoor tanning in those years, likewise holding static.
The study was published in Cancer, a journal of the American Cancer Society. Neutrogena Corp., a Los Angeles-based manufacturer of skin care products, paid for the study, but the company had no say in its design or analysis or the writing of the report, Cokkinides said.
Cokkinides said lax enforcement may be a factor behind the ineffectiveness of the laws, but her surveys did not ask kids if they had ever been turned away while trying to use an indoor tanning parlor.
In another study, published in October, researchers found that one-third of health officials in states with indoor tanning laws said they did not inspect tanning parlors, while another third inspected less than once a year.
On the Net:
Cancer Society: http://www.cancer.org/
Associated Press, December 8, 2008