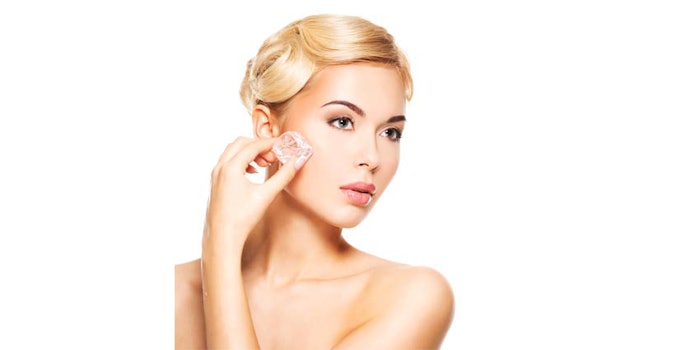 Ice-rolling is a trend in skin care routines used to firm and de-puff skin complexion. But it can also offer a variety of other skin care benefits, according to an article from New Beauty.
Related: TikTok Trend: Skin Icing
Dermatologist Annie Gonzalez, M.D., recommends ice rolling for a refreshed, brighter-looking appearance because of its cooling action and ability to stimulate the lymphatic system, ridding the face of puffiness and toxins. It is also suggested to help slow the effects of aging, speed up healing and can stimulate collagen production. 
Ice-rolling should be the last step of a skin care routine to help spread products to all areas of the face. It should not be used after any surgery that leaves a wound. This includes waiting a few weeks after injections to resume use, per Gonzalez.