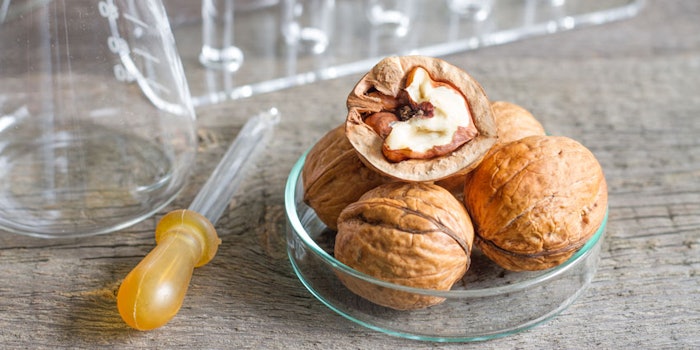 Atopic dermatitis (AD), also known as allergic eczema, impacts roughly 20% of children with 30% of them also having some type of food allergy. Research published in Science Translational Medicine, found that children who had both food allergies and AD also had structural and molecular differences in the top layers of healthy-looking skin near the eczema lesions. In comparison, the children who only had AD did not show signs of structural and molecular differences. These findings could help in identifying children who have an increased risk of developing food allergies.
Itching For Answers
The study, led by Donald Y.M. Leung, M.D., Ph.D., National Jewish Health in Denver, included 62 children who were between the ages of 4 and 17. These children either had AD and a peanut allergy, only AD or neither condition. Researchers examined the stratum corneum in both areas of the skin with eczema lesions and adjacent normal-looking skin by using small, sterile strips of tape to collect skin samples.
After collecting the skin samples, a microscopic sublayer of the skin tissue was preserved for analysis. These samples provided insight to the researchers regarding water loss through the skin's barrier and the composition of cells, proteins and fats.
The AD Discovery
While the researchers were not able to distinguish a difference between the skin rash of children who had both AD and a peanut allergy and children who only had AD, they did discover significant differences in the structure and molecular composition of the top layer of the normal-looking skin.
The non-lesional skin that was collected from children with atopic dermatitis and a peanut allergy showed that it was more prone to water loss while also having a gene expression comparable to an immature skin barrier. The skin samples for these children also showed that they had a large amount of the bacteria Staphylococcus aureus.  
"Our team sought to understand how healthy-looking skin might be different in children who develop both atopic dermatitis and a food allergy compared to children with atopic dermatitis alone," said Leung. "These insights may help us not only better understand atopic dermatitis, but also identify children most at risk for developing food allergies before they develop overt skin rash and, eventually, fine tune prevention strategies so fewer children are affected."