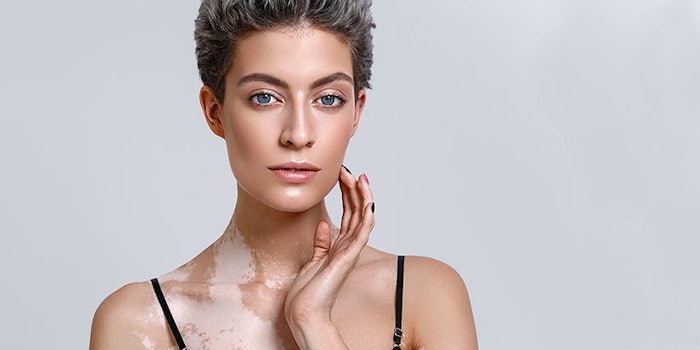 Clients with vitiligo may have some good news in their future—a treatment combining platelet-rich plasma (PRP) injections with fractional carbon dioxide (CO2) laser and narrowband ultraviolet B (NB-UVB) phototherapy was the subject of a recent study published in the Journal of Cosmetic Dermatology.
According to the study's authors, the combination was able to restore lost pigment and is a "promising treatment for vitiligo," although the CO2 and PRP treatments did not perform effectively on their own for the condition.
The Study
Researchers divided a group of 80 adult localized nonsegmental vitiligo patients into four lines of treatment over two months:
Fractional CO2 laser;
PRP injections;
Combined CO2 laser and PRP; and
Combined CO2 laser and NB-UVB.
The team measured results on 5- and 10-point scales for repigmentation and patient satisfaction, respectively, along with side effects.
A clinical evaluation three months after the last treatment showed that the combination of laser and PRP was the most effective option; 60% of these patients developed over 50% of repigmentation, while 40% of patients developed over 75% of repigmentation. In comparison, only 10% of laser and 20% of PRP patients developed over 75% of repigmentation in those stand-alone groupings.