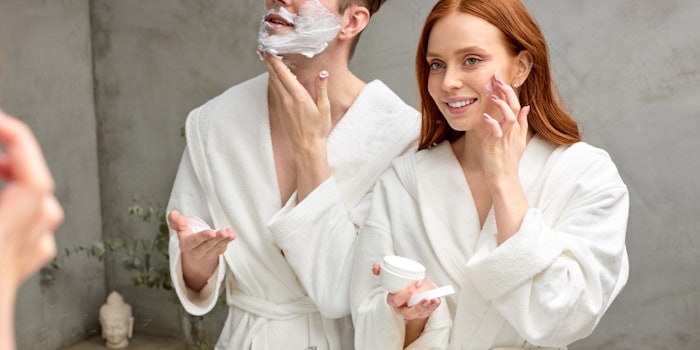 We hear all the time that male and female skin is different, but how? A study done in 2018 reviewed 57 published titles that compared men and women's skin to  to see if there were any differences. 
Taking in account that there were conflicting results that could be due to a number of study related differences, for some parameters the same results were generally reported.
The results showed that in men's skin:
Sebum content tended to be higher because sebum is highly influenced by sex hormones,

Skin pigmentation and thickness are significantly higher,

Facial wrinkles are deeper, and

Facial sagging is more prominent in the lower eyelids.
As for skin elasticity between the sexes, there was no significant difference in skin. 
Board-certified dermatologist Joshua Zeichner, M.D. told MbgLifestyle that, men's skin tends to be oily not only because they have more testosterone but also because they can have larger, more concentrated oil glands.
For men, they should be looking for products that combat anti-aging such as retinol which help with wrinkles and lines. As for oils, keeping a gentle routine is important as to not over-strip the skin. 
Related: Grooming Tips for Men 50+