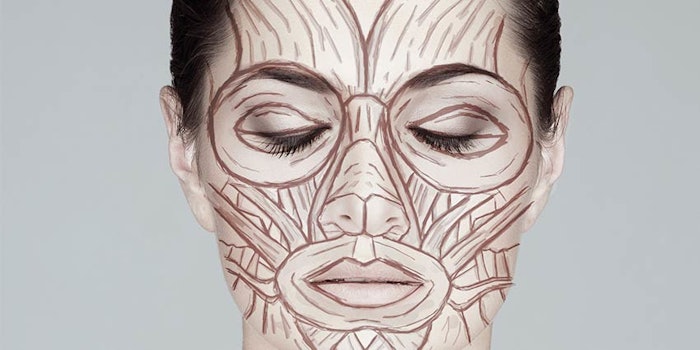 Disclaimer: It is the responsibility of the licensed professional to adhere to the medical and cosmetology laws in their state with regard to the application of any of the methods or protocols mentioned herein.
In 1920, American psychologist and researcher, Edward Thorndike, described a psychosocial phenomenon referred to as the halo effect. It defines a cognitive bias whereby our perception of others is influenced by our opinions of their appearance and other related traits. This thought process may also influence the underlying rationale involving the perceptions of beauty and aging. The halo effect is often aligned with the idea that people who are considered attractive often tend to be looked upon as being happier, more successful and possess other positive traits. This behavioral phenomenon can be experienced in individuals of all ages, genders and social statuses. Its psychological influence is present in all areas of business, academics, sports, politics and is exhibited frequently in the areas of product marketing with intent to reach a target audience.
The phrase "beauty is in the eyes of the beholder" is indeed cliché; however, it still presents today in a society where physical appearance and beauty have become overtly impressionable and often poses unattainable standards. A comparison study regarding the receptive aspects of social media by the School of Psychology at the University of Sydney, Australia suggests that appearance-based social comparisons may in part be responsible for physical appearance dissatisfaction. Research on both traditional forms of media (magazines, television) and social media provides evidence of appearance comparisons in the link between media usage and women's appearance concerns.1 The widespread impact of individuals experiencing appearance dissatisfaction has prompted much concern for continued research, counseling, and the need for expanded public awareness with body dysmorphic disorder (BDD) organizations and support groups. According to the International OCD Foundation, BDD affects 1.7-2.9% of the general population (about 1 in 50 people). Nearly five to 10 million people in the United States alone have BDD. Additionally, it is possible that even more people have BDD because they are reluctant to reveal their symptoms to others.2
The psychological perceptions of beauty and aging are not new and have evolved throughout the centuries. In ancient Egypt, women of royalty were encouraged to flourish in their symbolic beauty by the adornment of elaborate clothing, hairstyling and makeup. During the Han Dynasty, the Chinese culture favored slim women with long black hair, red lips and ultra-femininity. They were viewed as respected and admired icons of beauty. For decades, the ideals of beauty have influenced generations with the images of youthful, thin models as the epitome of beauty.
In more recent years, an increasingly diverse and inclusive landscape has emerged to include models over 50, those with skin conditions such as vitiligo, those with physical handicaps and men and women of all body shapes, including plus-sized. One of the most celebrated super models of all time, Carmen Del'Orefice, has captivated the fashion world for decades and today, still frequents fashion events at 90 years old.3 It would suffice to say that beauty is in the mind of the beholder, as impressions and attitudes about aging, wrinkles and all, are changing through highly influential and interpretative sources. These sources support the increasing awareness and significance of self-love, self -care and physical and emotional wellness. In 2017, the September issue of Allure Magazine not only featured the iconic actress Helen Mirren on the cover, but its author Michelle Lee wrote, "It was time for celebration of growing into your own skin – wrinkles and all and that. She added, "Changing the way we think about aging starts with the way we talk about aging." The magazine also announced that it would no longer use the phrase "anti-aging" and encouraged others universally in fashion and beauty to follow in suit.4 For the esthetic professional, understanding the physiological changes surrounding aging and aging of the face, and by initiating proactive practices to support our own health and beauty, we can communicate a healthier, more diverse philosophy about beauty and pro- aging to our clients.
Continue reading about beauty, aging and facial morphology in our Digital Magazine...
Erin Madigan-Fleck, N.M.D, CDT, LMC, LEI, has more than 35 years of experience in the aesthetic and natural health industry. She is a master esthetician, licensed instructor, and naturopathic medical physician with a private practice, Naturophoria, in Atlanta. She is a member of the Association for Applied Corneotherapy and American Society for Nutrition. She is the owner and founder of DermaEducationTV Post Graduate Esthetic Training and the Scientific Esthetics Symposium. She can be reached at: dermaeducationtv@gmail.com