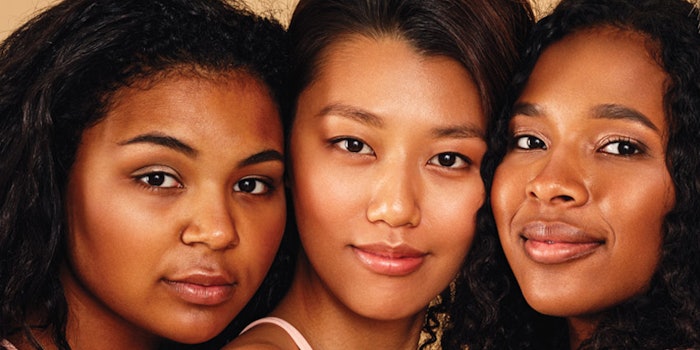 Racially ambiguous skin oftentimes is a compilation of several racial backgrounds. This beautifully muted ivory to golden canvas tends to be difficult to determine genetic history or race, thus making it difficult to determine how the skin will react to certain treatments.
Multiracial skin is hard to define, and ethnicity is uncertain because the skin appears to fit into many categories. This makes the consultations and skin analysis particularly intricate to determine because most of the treatment barriers we associate with race and tone of the skin are now mildly complicated.
We can't just cluster everyone together and call them European Americans or Mexican Americans. There's been a lot of resistance to studying racially mixed populations, because they're often considered too complex.
When treating racially ambiguous skin, you need to understand far beyond the way the skin looks and more specifically what is more active in the client's background.
There have been times when I have treated European descent skin that clearly shows hyperpigmentation around the eyebrows and lip area where the client has been repeatedly waxed or stimulated. This is a good indicator that there is darker melanin active in this type of skin, and it leads me to the question, does your skin react as it represents?
Your client may represent ethnic and have a golden glow, but you still may not be able to look at this ambiguous skin and tell if your client will send up melanin or hyperpigmentation after a chemical peel. Racially ambiguous skin is from everywhere and nowhere, representing one race such as European and reacting and being stimulated as pigment producing skin and vice versa. Racially ambiguous skin can sometimes have a golden, ethnic glow, but be more stimulated as European descent skin because the client is taken more characteristics from their European ancestors and normally will not send up hyperpigmentation known to happen in ethnic skin.
Digital Magazine Link:
Learn all about treating multiracial skin from great ingredients, to specific treatments, to how the skin reacts in our digital magazine!