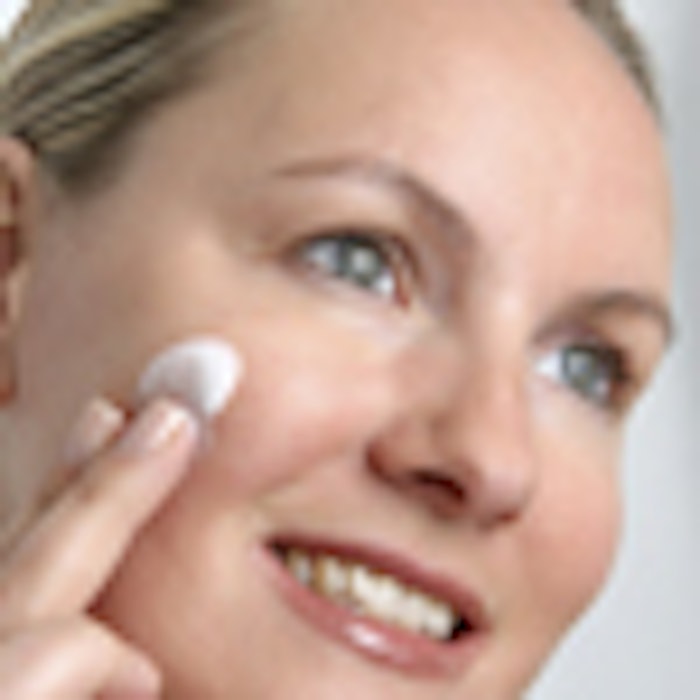 Only on SkinInc.com: Commentary from Katie Schaefer, associate editor of Cosmetics & Toiletries magazine, follows this news item explaining how skin-lightening ingredients work and which ingredients are the most effective for your clients.
During the 241st National Meeting and Exposition of the American Chemical Society (ACS), Hui-Min Wang, PhD, of Kaohsiung Medical University in Taiwan, reported that actives derived from the evergreen bush Cinnamomum subavenium, used in traditional Chinese medicine, provide safer and more effective skin whitening benefits than current actives.
Researchers isolated two chemicals from the plant that have the ability to block tyrosinase and tested them on the embryos of zebrafish, which contain a highly visible band of black pigment. Exposure to low levels of the two chemicals reportedly reduced melanin production in the fish embryos by almost 50% within four days, turning the embryos snowy white, the scientists reported.
"When we saw the results, we were amazed," said Wang. He added, "My first thought was ... [that] maybe they can also lighten women's skin." He estimated that the chemicals are 100 times more effective in reducing melanin pigmentation than the skin-whitening agents kojic acid and arbutin, which have been used for more than 30 years in the industry. Further, the substances did not appear to be toxic when tested in low doses on both cultured human skin cells and zebrafish embryos, Wang noted. These ingredients are reportedly poised for clinical trials as safer, more effective alternatives to current skin whitening ingredients, and Wang and his colleagues have applied for patents in the United States, Japan and Taiwan.
Wang noted that skin-whitening products, while en vogue in Asia, are often accompanied by itching, redness, inflammation and other side effects due to mercury, hydroquinone and other toxic substances content. He added that some whitening ingredients could increase the risk of skin cancer when used frequently and at high doses. As an alternative, the Cinnamomum subavenium-derived actives are suggested as a safe alternative, and a cream based on them could be available in as little as one year. Such a product could raise the bar in ethnic care formulating and have the added marketing benefit of being nature-derived.
From CosmeticsandToiletries.com
Katie Schaefer tells SkinInc.com how skin lightening works, providing insight on the various available ingredient for yourself and your clients.
When addressing skin pigmentation in clients, it is important for the skin care professional to understand that the terms "skin whitening" and "skin lightening" are often used interchangeably, and that their difference lies in the marketing target. Skin whitening is often used by companies marketing products to Asian women, who associate light skin with beauty and wealth, and skin lightening is often used to market to women with Caucasian or black skin, who seek products that will reduce their hyperpigmented areas to even their skin tone.
Products using both terms, however, are focused on reducing melanin, which is the pigment responsible for skin color. To effectively reduce facial pigmentation, a skin lightener has to reduce existing pigmentation, reduce the manufacture of additional pigmentation and prevent the transfer of current melanin to the melanosomes, all three of which so far has not been possible using only one skin-lightening ingredient. The problem with many skin lighteners is that they have been found to cause skin irritation. The following are a sampling of current skin lightening ingredients on the market.
Hydroquinone is a controversial skin-lightening ingredient, and it was removed from the over-the-counter (OTC) markets in Europe and Asia. However, it is available in both the OTC and prescription markets in the United States. It inhibits tyrosine, a substance in melanin production, but has been found to be potentially toxic to melanocytes.
Retinol is gaining popularity as a global skin lightener; however, it can cause irritation in clients depending on frequency of use and skin type.
Kojic acid and alpha lipoic acid are two skin lighteners that have been questioned for their skin-lightening ability due to their large molecule size and associated problems with skin penetration.
Ascorbic acid (vitamin C) is a skin-lightener with a catch—it does not lighten the skin effectively unless in high concentrations, where it can cause skin irritation and can actually darken skin in clients of color.
Finally, licorice extract does not have the irritation issues associated with other skin-lighteners, but to be effective, it has to be used in high concentrations, which can be costly for the skin care facility.
In the past few years, the road to safer, nonirritating skin-lighteners has led ingredient developers to extracts of brown seaweed, pea and yeast, the efficacy of which continues to be studied.
Many recommend combining a number of the aforementioned skin lighteners to effectively lighten skin; however, an expert formulator should be consulted before doing so, as ingredient interactions may cause more harm than good. For more detailed skin-lightening information, read Skin-lightening Challenges, an article in the October 2008 issue of Cosmetics & Toiletries magazine.