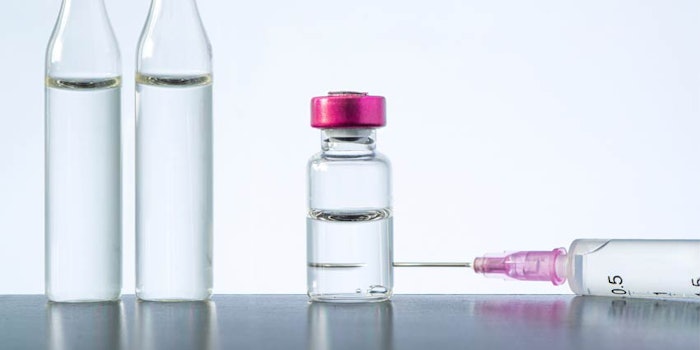 Copper peptides are becoming increasingly popular in skin care products due to their collagen-boosting potential, with effects comparable to the results of botox, according to an article from Coveteur.
Related: Collagen and Soy Peptides Stimulate Collagen
Copper peptides are a type of tri-peptide complex made up of amino acids and are primarily used in wound-healing products. They are in most types of skin care products including serums, eye creams, face masks and lip balms. Copper peptides are typically listed on ingredient labels as either GHK-Cu, copper lysinate, copper prolinate, copper gluconate, copper amino or copper tripeptide.
According to dermatologist Geeta Yadav, M.D., copper peptides are also one of the most evidence-based peptides in skin care and effectively stimulate collagen and elastin production as well as increase cell turnover.
The difference between copper peptides and other types of peptides is they're also anti-inflammatory. They can help increase antioxidant activity and protect the skin from free-radical damage. The amino acids found in copper peptides are naturally present in the body but decrease with age.
According to dermatologist Jessie Cheung, M.D., copper peptides can remove old, damaged collagen in the skin, which allows for the regeneration of new, healthy tissue. She recommends copper peptides for anyone looking to improve their skin density and firmness, repair sun damage, or reduce the look of fine lines, pores, and sagging.
Both dermatologists suggest avoiding applying products that include both copper peptides and vitamin C as copper can oxidize vitamin C and avoid combining copper peptides with any retinoids or chemical exfoliants as it can cause skin irritation.