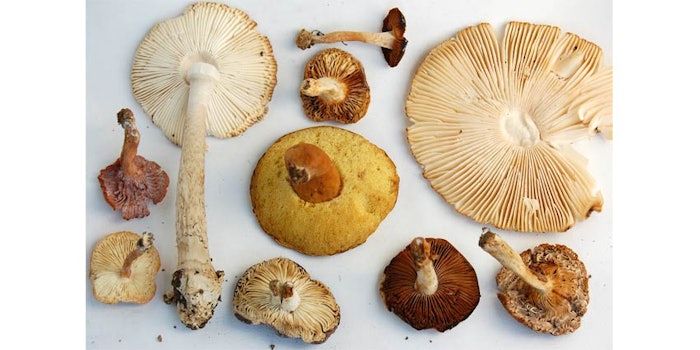 Psilocybin mushrooms have become a popular ingredient in the beauty industry, helping to set a trend towards cleaner, healthier lifestyles.
Related: Magic Mushrooms Take Wellness Tourism on a Trip
Those within the beauty industry describe the benefits of mushrooms as skin-plumping and moisturizing, according to a recent report in Glossy.
Vladimir Druts, founder of mushroom skin care brand FRWRD, says in the report, "We love tremella. It's our primary mushroom, I would say. I found it [to be] incredibly, incredibly skin-plumping, and it does have a very small particle size, relative[ly], so it can hold a lot of water and create a beautiful moisture barrier on your skin."
Adaptogen is a term frequently used in conjunction with mushrooms, but often in a misguided way, according to beauty founders.
Golde founder Trinity Mouzon Wofford says in the report, "It's an exciting buzzword, but at the end of the day, what folks are most interested in is the benefit story around the superfood [of mushrooms] and understanding what it can do for them."
The worlds of mushroom wellness and psychedelics are linked, with many mushroom wellness brands advocating for psychedelic legalization. Brand founders are following the developments around legalization and comparing it to what is happening in the cannabis industry.
Mara Beauty founder Allison McNamara says in the report, "I still think it's very new for the mass market. I do think the potential for this ingredient to grow is astronomical."