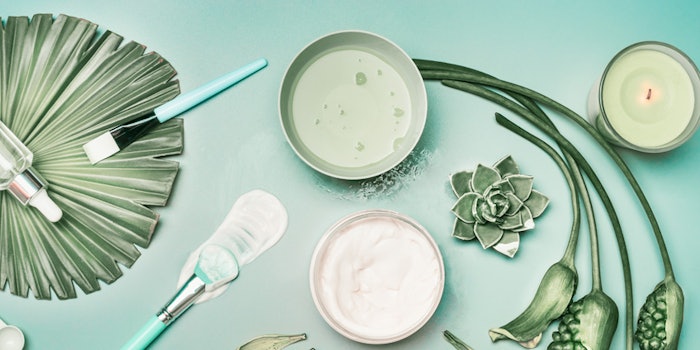 Social media has brought chlorophyll to the forefront with the liquid version being popular among Tik Tok users. But brands are also jumping on this trend with chlorophyll skin care products. 
So what are the benefits?
Well, according to The Zoe Report, the natural ingredient is a source of vitamins A, C, E and K and can increase collagen production in the skin. It can also protect the skin against UV light and reduce wrinkles. 
Chlorophyll is also skin-friendly and can be used universally on all skin types, even sensitive skin. 
Overall, whether ingested or applied topically, chlorophyll is suppose to give the skin a bright and glowing look.