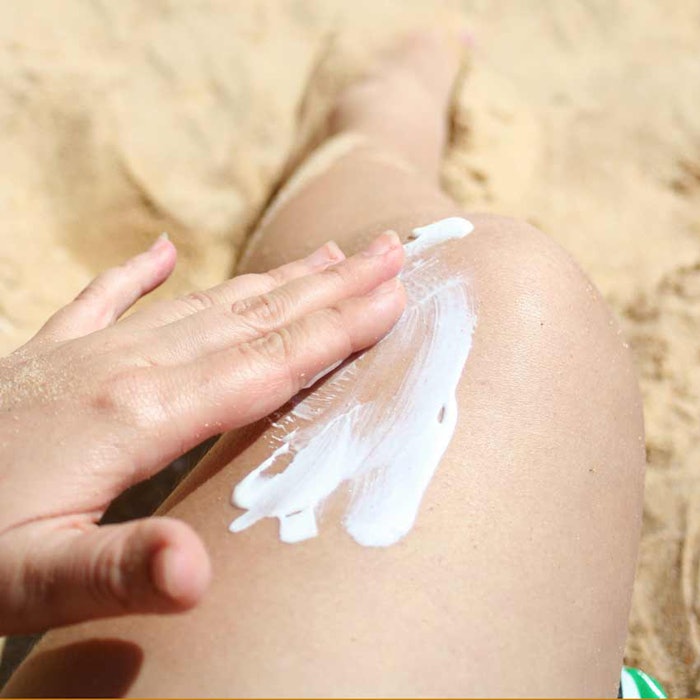 It's a bright day for mineral-based sunscreen's typical ingredient, titanium dioxide, in the state of California.
Ending two years of litigation that encompassed over 100 companies in the cosmetics, skin, and personal care industries that used titanium dioxide, a judge in the Superior Court of Alameda County ruled on July 28 the titanium dioxide dangerous exposure claims filed by a public interest group lacked merit.
"A database maintained by the State of California lists some 50,000 such [titanium dioxide] products, based upon manufacturer reporting," said attorney Michael Jacob Steel, who lead the team of defendants on the case. "So the case has very broad implications for the industry," he told Cosmetics & Tolietries, a Skin Inc. affiliate site.
In 2014, U.S. President Barack Obama signed into law the Sunscreen Innovation Act, which streamlines the approval process for new sunscreen ingredients to ensure that new sunscreen products receive a transparent review within a predictable timeframe.
Proposition 65 requires California to maintain and update a list of chemicals known to the state to cause cancer or reproductive toxicity. Titanium dioxide—among the most widely used ingredients in cosmetics and sunscreen—is not listed under Prop 65, but titanium dioxide airborne, unbound particles of respirable size is listed.
Read more of the story on Skin Inc.'s affiliate site, Cosmetics & Toiletries.