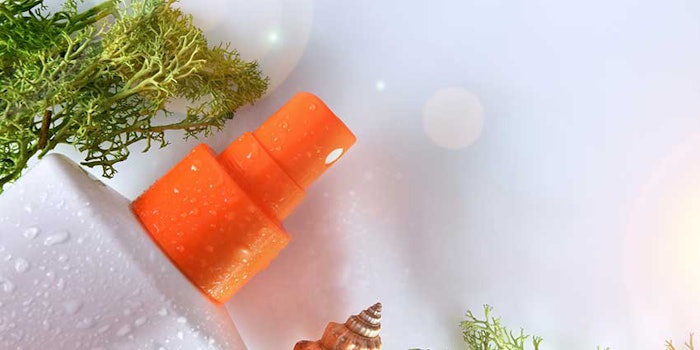 With skin cancer rates rising at a rapid pace, researchers continue to look for new and more efficient ways of protecting skin from the sun. Recent research in the British Journal of Dermatology have found a way to protect skin from UV rays from an unlikely source—seaweed.
King's College London scientists isolated palythine—a mycosporine-like amino acid (MAA) that occurs naturally in marine species for UV protection in shallow-water habitats—from seaweed in order to test how effectively it protected human skin cells against UV radiation (UVR). 
"There are challenges in producing and developing MMA as sunscreens. … However, [these findings suggest] that MMAs have the potential to be developed as effective biocompatible UVR filters that may appeal to the public as natural products," wrote the study's authors.
Testing
While previous MMA studies have mostly utilized fibroblasts to test its efficacy, researchers used HaCaY keratinocytes as a model in the present research. Study endpoints included:
Cell viability;
Gene expression changes; and
Oxidative stress.
According to the study's authors, palythine offered significant protection for all endpoints, even at low concentrations. It was also found to work as an antioxidant as both a pre- and post-sun product.
Researchers concluded that as a biocompatible product, MMA addresses the concerns of the European Chemicals Agency (ECHA) and the Environmental Effects Assessment Panel (EEAP) that eight out of 16 commonly used sunscreen filters are potentially eco-toxic. However, authors noted that further research is necessary to prove claims outside of a laboratory environment.