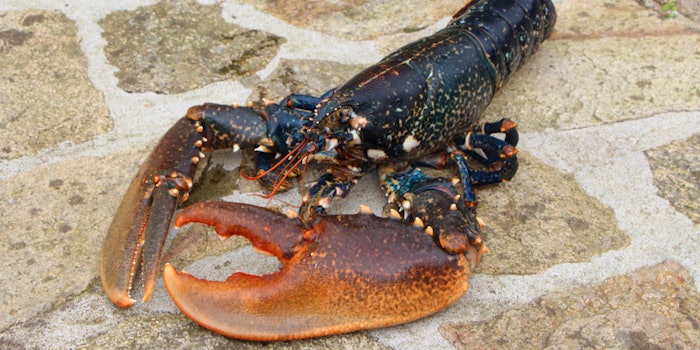 Two University of Maine graduate students discovered that a protein derived from lobster could calm the dry, itchy flare-up of eczema, according to an article in Mainebizz.com
The students, Patrick Breeding and Amber Boutiette, found the substance glycoprotein in the lobster's circulatory system. 
Based off the pair's research, they hypothesized that the protein would hydrate the skin. Bouitette, who struggles with eczema, decided to do a patch test to check its effects. They mixed a fluid form of glycoprotein with Vaseline and in just a few days her eczema started to clear. 
The pair have since formulated a cream for retail that combines glycoprotein with skin hydrating and protecting ingredients, including hyaluronic acid, squalane, shea butter, coconut oil and vitamin E. The product helps to build the skin's barrier, while hydrating and minimizing skin moisture loss.
Could lobster proteins be the next trending ingredient for skin care? Only time will tell.