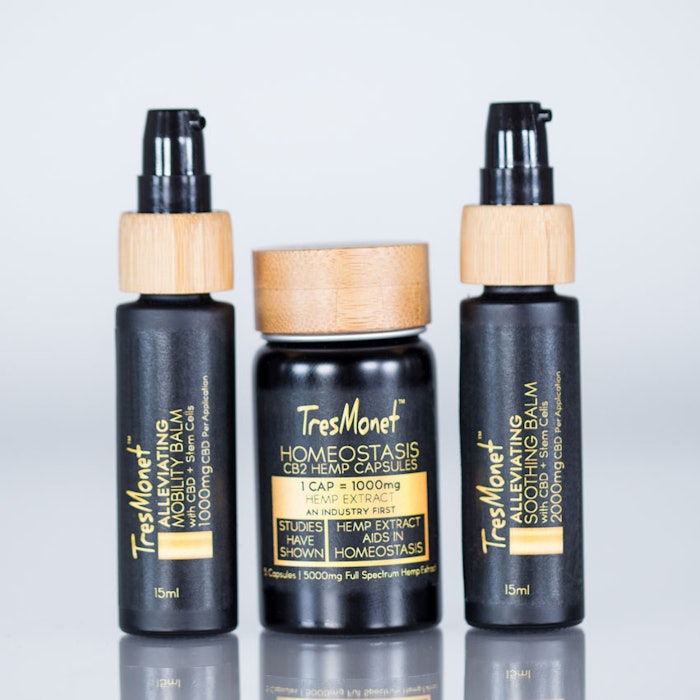 Alleviating System includes hemp capsules, mobility balm and soothing balm. This collection is designed to help soothe aching muscles and joint pains while also aiding in recovery by providing anti-inflammatory benefits. 
Included in this Collection
Homeostasis CB2 Hemp Capsules (1000 mg): These capsules have no harmful contaminants and they work to provide pain and anxiety relief. These capsules also promote full body homeostasis while assisting in immune, liver and digestion function. 
Alleviating Mobility Balm: This is a pre-workout balm that is designed to assist in the body's ability to self heal while soothing achy muscles and joints, reducing inflammation, relieving pain-induced muscle soreness and aiding in post-workout recovery.
Alleviating Soothing Balm: This is a post-workout balm that also helps to assist in the body's ability to heal. This balm soothes achy muscles post-workout, and it also reduces inflammation to help with muscle recovery.