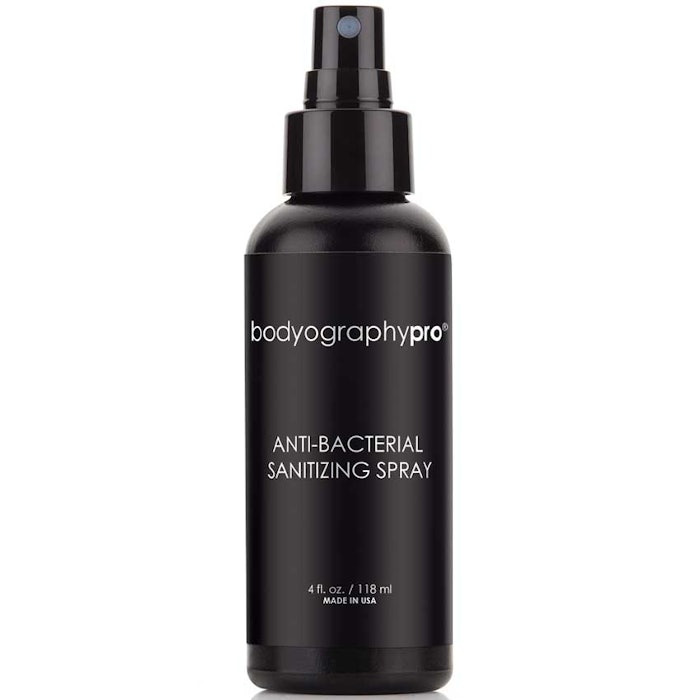 Bodyography's Anti-Bacterial Sanitizing Spray eliminates germs and bacteria from cosmetic products, tester displays, makeup kits, workstations and hands. 
Key Benefits
60% Ethanol Alcohol eliminates more than 99.99% of many common harmful germs and bacteria.

15% Benzalkonium Chloride, a broad spectrum anti-microbial, removes bacteria, germs and viruses from surfaces.

Watermelon & Quinoa Extract provide moisture to the skin, purifying hands without drying the skin.
Rose Water Essence provides a refreshing aroma.

The product is paraben-free, vegan-friendly and gluten-free.
800-783-9969, www.​bod­yography.​com