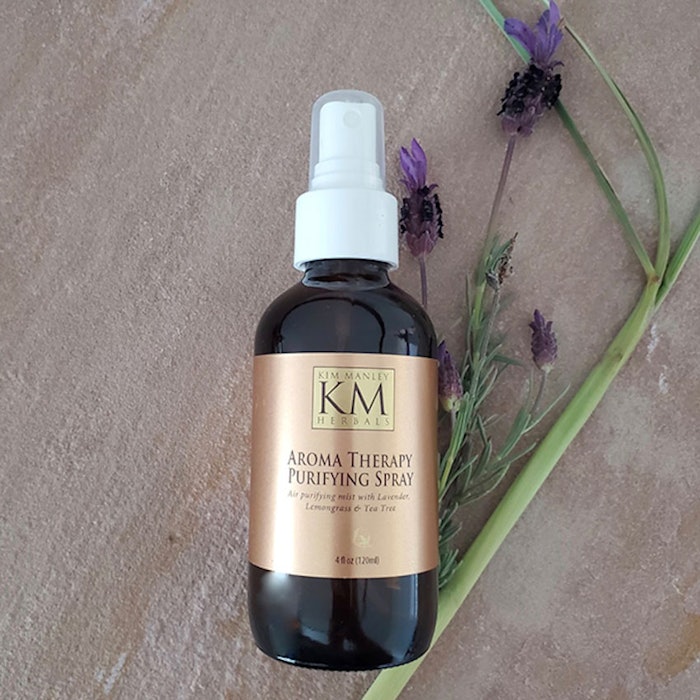 KM Herbals' Aroma Therapy Purifying Spray can be sprayed into the air or on surfaces. It has aromas of lemongrass, lavender and tea tree. The formula features organic grape alcohol and naturally cleansing essential oils.
Ingredients
Lemongrass essential oil cleanses and purifies.
Lavender essential oil relieves stress and anxiety. 
Tea tree essential oil cleanses and clarifies. 
707-878-2980; https://­kmherbals.​com