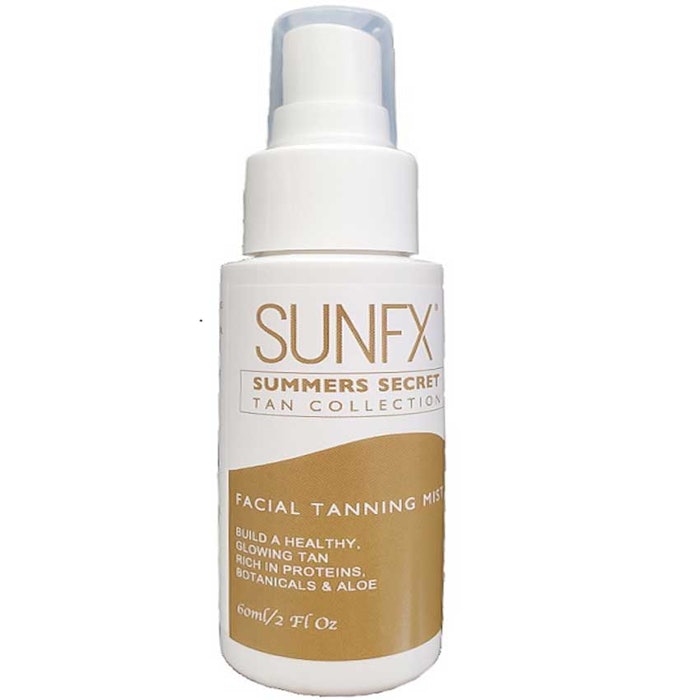 SunFX's Hydrating Botanical Tanning Mist is designed specifically for the face and neck to prolong your tan and build a bronze glow. The mist is enriched with aloe vera, botanical extract hydrosols and soothing rosewater. The product is also rich in protein building blocks, to help nourish and condition the delicate face and décolleté. 
Key Ingredients
Rose Hip Extract has anti-inflammatory properties as well as the ability to help combat the effects of the sun due to their bioflavonoid content.
Geranium Hydrosol eliminates dead skin cells, tightens skin and promotes the regeneration of skin cells.
Rosewater soothes skin irritations, reduces skin redness and contains antioxidants.
888-684-3010, www.sunfxamerica.com