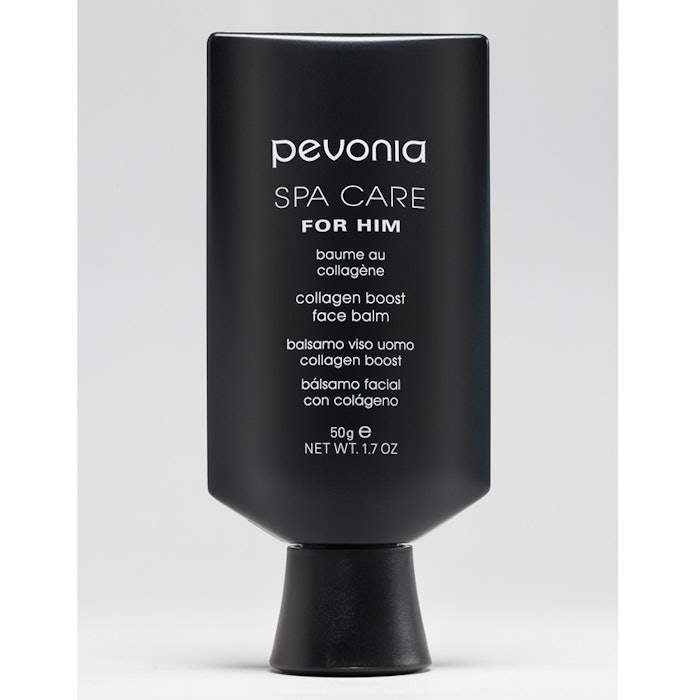 The Collagen Boost Face Balm is multi-beneficial for men, delivering anti-aging results.
The balm is formulated with anti-aging and rejuvenating ingredients, which include palmitoyl oligopeptide and palmitoyl tetrapeptides-7 to reduce catabolic damage, regenerate and repair vital skin components and firm the skin.
The product contains antioxidants as well as plumping and toning marine collagen and elastin for extended age-defying benefits.
Additionally, anti-free radicals, vitamins C and E help repair, protect and preserve the skin's youthfulness. 800-738-6642, www.pevoniapro.com