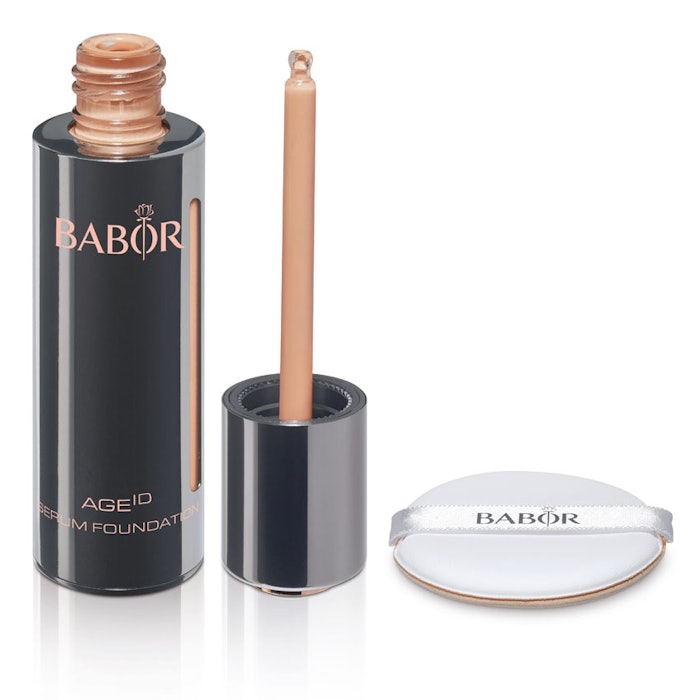 AGE ID is a makeup collection using skin care research to provide high-end products and anti-aging properties.
With this makeup collection, a woman can accentuate her unique characteristics, while concealing minor imperfections. These innovative products highlight and reflect all the beautiful facets of a woman's individual personality.
All the products in the AGE ID collection include Serum Foundation, Deluxe Foundation, Mattifying Foundation, Luminous Skin Concealer, Perfect Finish Foundation, Mineral Powder Foundation, Invisible Powder, Camouflage Cream, Camouflage Fixing Powder, Tri-Color Blush, Creamy Lip Color, Glossy Lip Color, Matte Lip Color, Lip Gloss, Lip & Eye Primer, Lip Liner, Line Correcting Pencil, Ultra Definition Mascara, Perfect Curl Mascara, Extra Volume Mascara, Eye Contour Pencil, Eye Shadow Pencil, Eye Shadow Quattro, Liquid Eye Liner, Eye Brow Filler Fiber and an Eye Brow Pencil.
The main ingredients helping provide the anti-aging effects include:
Film-forming polysaccharides
Luminol
Flavonoids
800-333-4055, www.us.babor.com