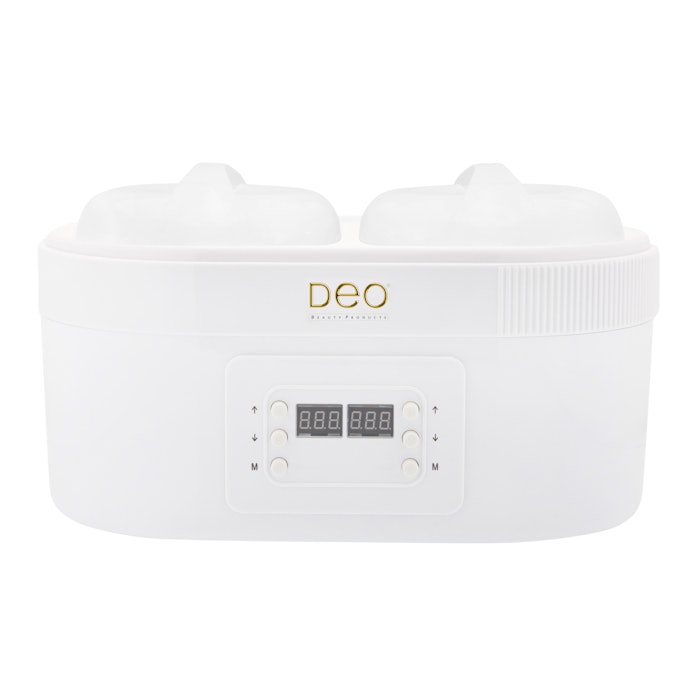 The first sugar warmer of its kind, the Deo Digital Sugar Warmer was specifically designed to offer perfect temperature control with added features. The Deo digital warmers are part of a range of intelligent beauty products, ideal for busy, multi-tasking estheticians. 
The warmer will automatically maintain the desired temperature, saving time to heat up the sugar paste. The temperature memory saves time, as it allows the user to quickly set the heater.
The digital display allows the user to know the temperature of the sugar paste. This saves the user time from having to test the temperature of the paste before use. The device offers versatility and extra capacity for larger or busier salons.