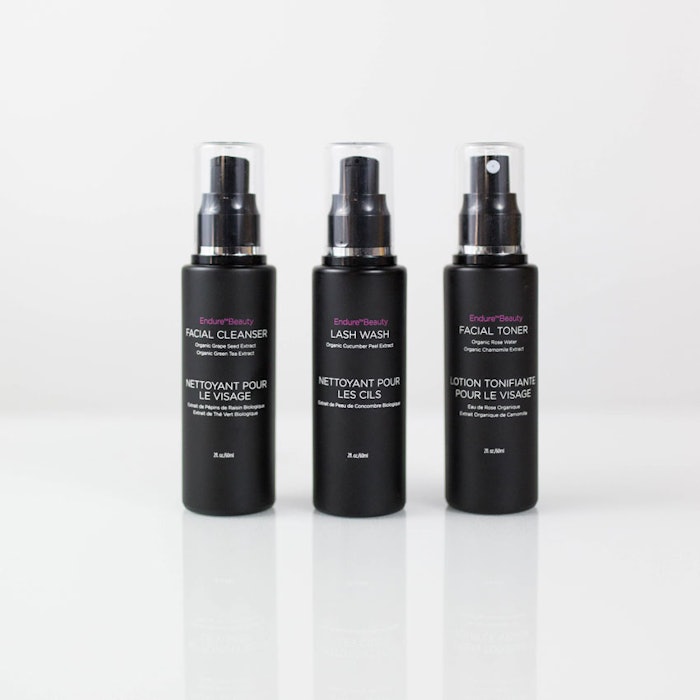 Skincare Line includes a facial cleanser, toner and lash wash. This facial system is formulated to organically purify, restore and promote the natural glow and health of skin and lashes. 
Included in this Collection
Facial Cleanser: uses organic grape seed and green tea extracts to revitalize, tighten, energize, cleanse, purify and balance the skin.
Facial Toner: uses organic rose water and chamomile extract to hydrate, revitalize, cool, energize and cleanse the skin while shrinking the appearance of pores and balancing pH.
Lash Wash: uses organic cucumber peel extract to nourish and refresh the lashes while removing built up oil and dirt on the lashes and toning and tightening the undereye area.