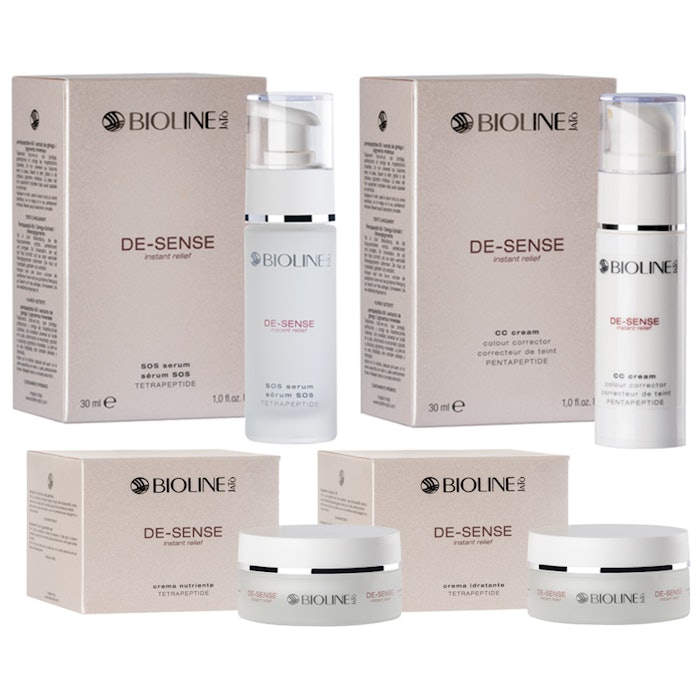 De-Sense Instant Relief Home Care Collection is suitable for all skin types, and was developed to soothe, defend and reduce the appearance of signs of hypersensitivity. The collection includes four products that work to reduce the sensation of burning or tingling and increase the tolerability of external agents in the skin.
Included in this Collection
SOS Serum Tetrapeptide: uses biomimetic peptides to help strengthen the skin barrier.
Moisturizing Cream Tetrapeptide: works to reduce the signs of cutanious hypersensitivity for a radiant, even-looking complexion.
Nourishing Cream Tetrapeptide: helps to reduce the appearance of cutaneous hypersensitivity while deeply nourishing the skin.
CC Cream Colour Corrector Pentapeptide: designed to protect, soothe and minimize skin blemishes.
303-475-9958, www.bioline-jato.com