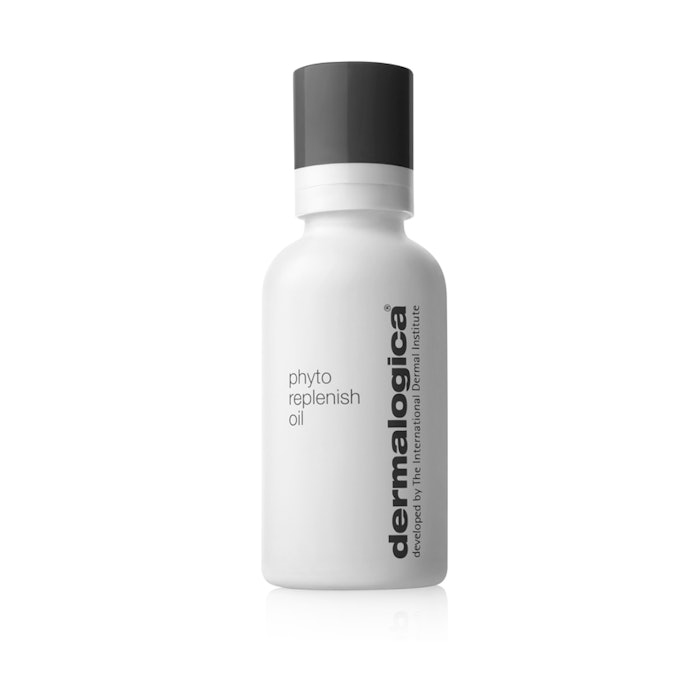 The Phyto Replenish Oil is a light facial oil, which strengthens and restores the skin's natural protective barrier. The product shields against environmental stressors, smoothes visible lines and locks in moisture for dewy skin.
Formulated with plant-based active ingredients, the product helps create a healthy glow. the product includes the following:
Camellia japonica is an antioxidant oil to strengthen the skin barrier and provide wrinkle-reducing benefits including stimulating collagen and inhibiting MMPs.

Tamanu oil consists of potent antioxidant photoactives, inhibiting the breakdown of lipid-rich cell membranes from rich radicals.

Chia seed oil provides antioxidant protection and a concentrated delivery of fatty acids to hydrate and soothe dry, itchy skin.

Orchid flower extract repairs, protects and locks in moisture, while helping balance skin's natural moisturizing factor.

Hyaluronic acid booster helps hydrate, while providing antioxidant and anti-irritant properties.

Sunflower seed oil has antioxidant properties helping preserve skin's protective barrier and defending against free radical damage.

Rice bran oil helps moisturize and protect against UV rays and free radicals.
800-831-5150, www.​dermalogica.​com