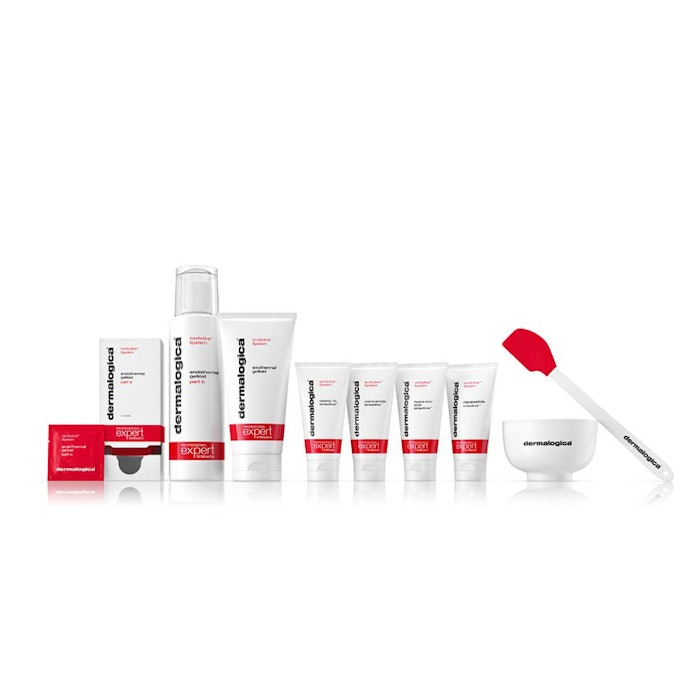 As part of the Professional Expert Strength category, the IonActive System and IonActive Power Treatment is a collection of products and 45-minute skin treatment.
Each IonActive product was created to target a specific skin concern including:
Acne,

Dehydration,

Hyperpigmentation and

Skin aging.
With the use of professional modalities such as microcurrent, galvanic iontophoresus and ultrasound, all IonActives can be converted into electrically-charged atoms for optimal ingredient penetration.
ExoThermal Gelloid and EndoThermal Gelloid are paired with LED lights or massage modalities and can be layered over IonActives. The Power Treatment then analyzes which Gelloid combination is ideal for the client. 800-345-2761, www.dermalogica.com