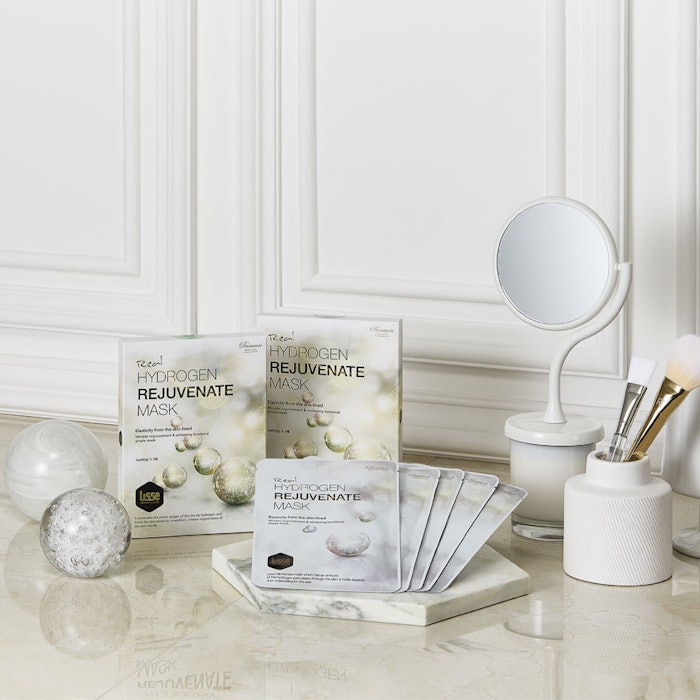 The Real Hydrogen Collection features Active Hydrogen and Hydroxyl Ion Formulation Systems to help generate hydrogen-rich hydroxyl ion to help remove dirt and impurities from the pores while soothing skin irritation, such as acne or atopic dermatitis.
The collection includes:
Rejuvenate Mask: Formulated with herbal extracts, such as Chinese skullcap, Hinoki cypress leaf and tea tree leaf, the ear-hook face mask is fully soaked with hydrogen water, botanical extracts and anti-aging agents for dry, blemish-prone, aging or sensitive skin.
Exigent Repair Ampoule: The four-week anti-aging kit features a combination of peptides, plant callus culture extracts, EGF and hydrogen to soothe, moisturize, repair, brighten and firm the skin.
Yuza Snow Ice Cooling Cream: The sherbet-textured moisturizer helps instantly boost hydration and lower skin temperature while leaving a soft and matte finish.
310-534-0300, https://lisseskinhealer.com