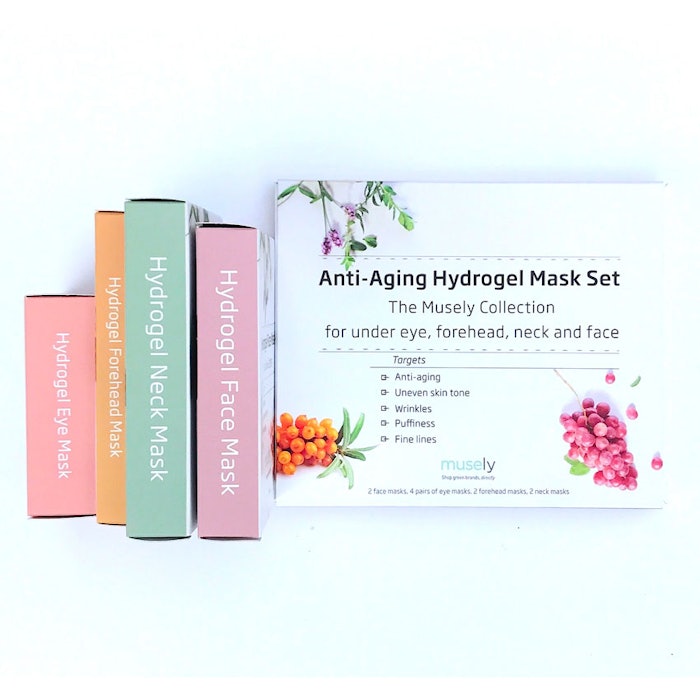 The Anti-Aging Hydrogel Mask Set includes sets of hydrogel masks for the forehead, neck, face and under eye area in one box. The set targets uneven skin tone, wrinkles, puffiness and fine lines.
The set includes:
Four pairs of Bye Bye Eye Bags Hydrogel Eye Masks, which help to lock in vital nutrients lost through environmental toxins, poor diet and lack of sleep. The eye masks target wrinkles, dryness, dark circles and puffiness.
Two For Glow-Getters Hydrogel Face Masks, comprised of a one-step treatment packed with anti-aging, acne-shrinking, and glow-boosting ingredients.
Two Hydrogel 1, 2, 3 Forehead Masks, which contain pomegranate and grapeseed oil for targeted treatment for fine lines and dark spots.
Two Dare to Bare Hydrogel Neck Masks formulated with starflower and cucumber extract for the delicate skin on the neck.