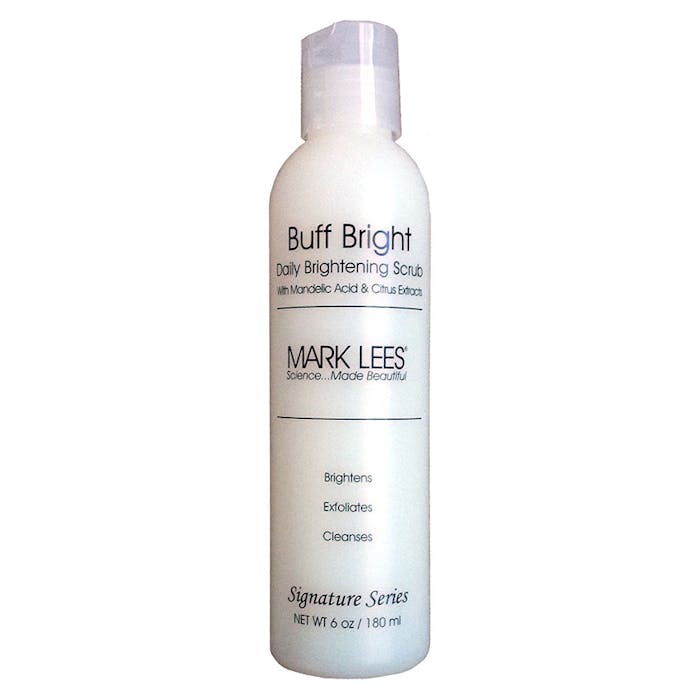 The Buff Bright Daily Brightening Scrub may be used on a daily basis, or it may be used several times a week for a clear and uniform complexion. The scrub removes excess oil and debris from skin without removing necessary hydration. The product is available for use for both clients at home and in the treatment room by an esthetician.
Key Ingredients include:
Jojoba beads
Mandelic acid
Salicylic acid
Lactic acid
Decyl Glucoside (a naturally derived cleansing agent)
Available in 6 oz. retail and 16 oz. professional sizes.
1-888-627-5533 http://marklees.com/