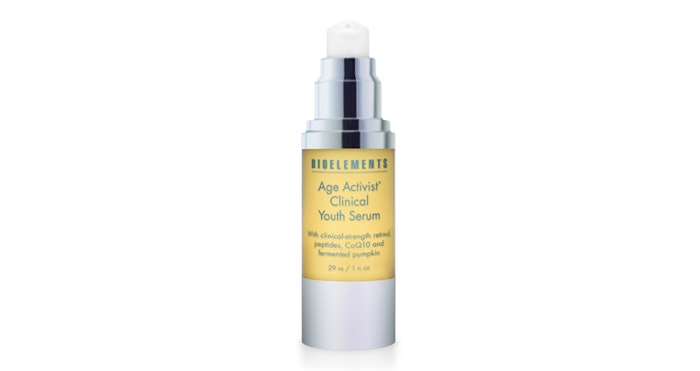 Introducing Bioelements NEW Age Activist® Clinical Youth Serum: A single solution that empowers skin to resist the signs of aging—to brighten, hydrate, smooth and improve the appearance of lines, pores and firmness. Age Activist Clinical Youth Serum is formulated with gold-standard age fighters at clinical levels (retinol, peptides, vitamin E and Coenzyme Q10), plus the next generation of natural youth-supporters (watermelon, apple, lentil and fermented pumpkin) for instant and long-term results.
Age Activist Clinical Youth Serum works fast and results get better over time:
After 1 use, 93% say(1)skin feels soft, smooth and hydrated—it absorbs quickly.
After 14 days, 86% say(1)it diminishes the appearance of fine lines, wrinkles and dull, lackluster skin, while providing a youthful glow.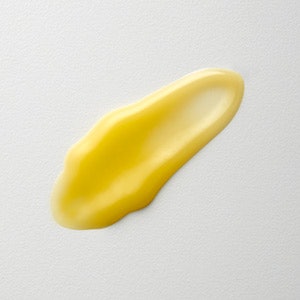 Formulated with clinical strength:
Retinol: Irritation-free microencapsulation is proven to give a 38% reduction in fine lines, wrinkles, roughness and age spot appearance(2)
Youth Collagen Peptides: Significantly reduces wrinkle appearance after 5 minutes and delivers smoother skin in 30 minutes(3)
Fermented Pumpkin: Increases cell renewal by 25%(4)
Plus, CoenzymeQ10, vitamin E, watermelon, apple, and lentil: Improves hydration and the feel of firmness
(1)Scientifically tested results based on 14-day consumer perception study.
(2)Sustained Release - Franz Diffusion Cell Study; Healthy and Beauty Solutions, Inc.
(3) In-vivo testing
(4) Ex-vivo testing – Dansyl chloride cell renewal study