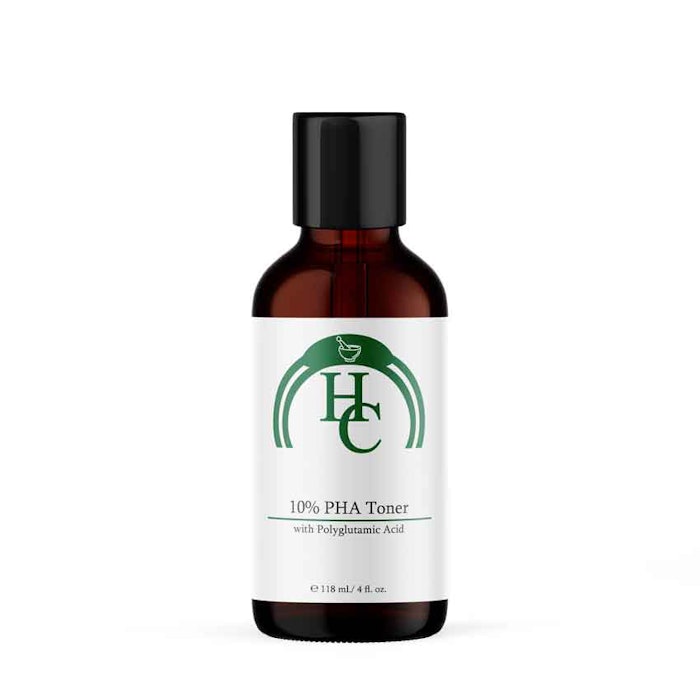 Hale Cosmeceuticals Inc's 10% PHA Toner with Polyglutamic Acid is aloe-based and will gently exfoliate while delivering intense moisturize to the skin, leaving it feeling soft, supple, smooth, and youthful. It's safe for all skin types and can give skin a rejuvenated, healthy glow. Polyhydroxy Acids can boost new cell turnover to improve skin texture, help even-out skin discoloration, treat breakouts and reduce fine lines and wrinkles.
Key Ingredients
Aloe Vera

is rich with vitamins, amino acids, and phytosterols, which give it soothing and healing properties.

Polyglutamic Acid (PGA) works synergistically with hyaluronic acid (HA) to prevent the breakdown of HA by the enzyme hyaluronidase.
Polyhydroxy Acid (PHA)

 absorbs more slowly and don't penetrate as deep, which means a more gentle exfoliant with less irritation.
800.951.7005, www.halecosmeceuticals.com