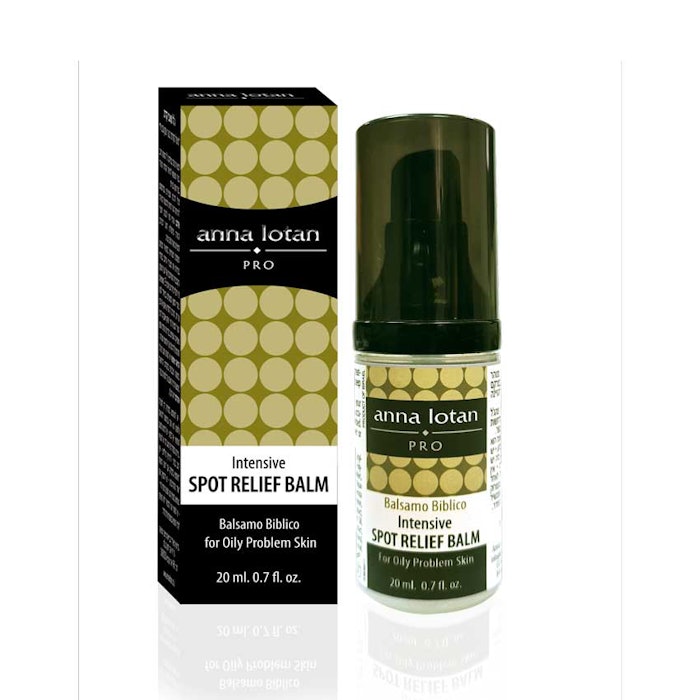 Anna Lotan Pro's Balsamo Biblico Intensive Spot Relief Balm is a concentrated, purifying oil gel that treats oily or problem skin. The oil gel base of this formulation enhances skin penetration to easily dissolve dried sebum residues that clog oily skin pores. The balm provides relief and prevention of ingrown hairs.
Key Ingredients
Vegetable seed oils (grape, jojoba and sunflower) act as softening emollients that are easily absorbed by the skin.
CO2 extracts of Myrrh, Frankincense, Hops, and Caper Bush flowers calm irritated skin while reducing redness.
Propolis, Honey and Beeswax improve the gel's adherence to the skin and have skin purifying properties.
Tapioca Starch and Oaktree Galls extract gently adsorb excess oily secretions.
781-281-0954, www.annalotan.us.com