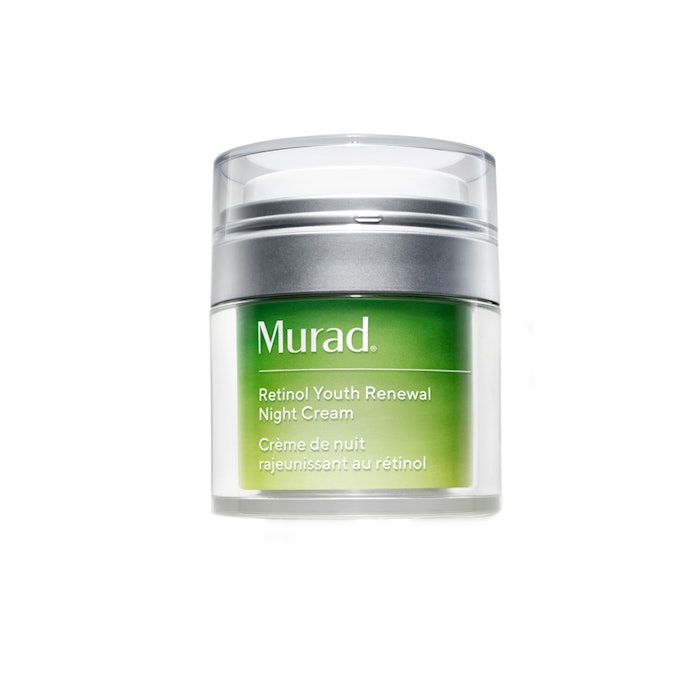 Retinol Trio includes a face serum, eye serum and night cream. This trio is part of the skin-inclusivity campaign that Murad is doing, called "Retinol for All." This trio and campaign will help educate consumers on the benefits of Retinol while dispelling the misconceptions of it. The trio unites three retinol technologies to deliver up to 250% more renewing power than traditional retinol for visible results with minimized side effects, making it gentle enough for every skin type and even able to use on eyelids. 
Included in this Collection
Retinol Youth Renewal Serum: This powerful formula helps minimize the signs of aging with Retinol Tri-Active Technology, which features a fast acting retinoid, time-release retinol and retinol booster that works synergistically to deliver fast, efficient results.
Retinol Youth Renewal Eye Serum: An eye serum that dramatically improves the look of wrinkles around the eyes including the eyelids. The new formula includes Murad's Retinol Tri-Active Technology, a light diffusing technology made with Mica to instantly brighten the eyes area and reduce fine lines and wrinkles.
Retinol Youth Renewal Night Cream: A luxurious, rich night cream that has been revolutionized and clinically proven to improve the look of youthful contours, visibly minimize lines and deep wrinkles and allow for firmer skin. This NEW formula contains Murad's Retinol Tri-Active Technology to deliver fast results, Niacinamide (B3) to strengthen skin's barrier and elasticity and Picolinamide to firm the skin and deliver sustained benefits of B3.
800-336-8723, www.murad.com