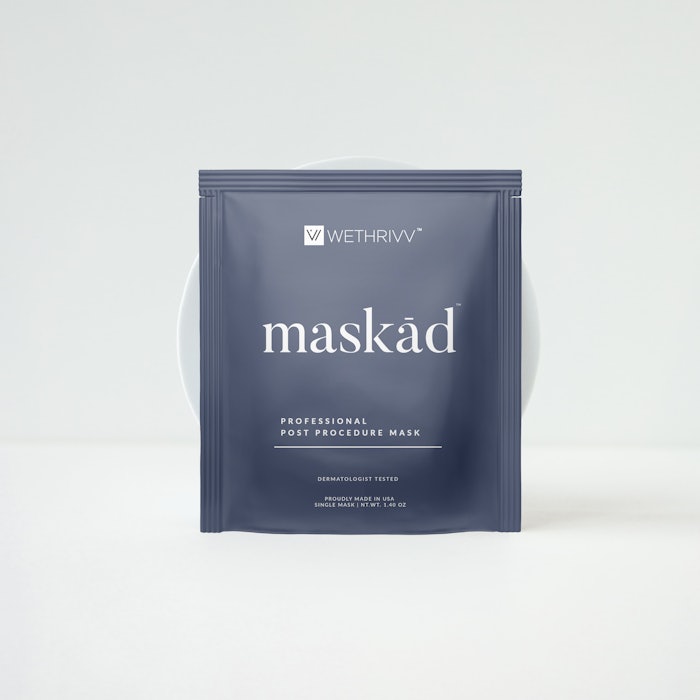 Maskād's Professional Post Procedure Mask is restorative, and helps to cool and calm skin following aesthetic facial procedures.
Key Benefits
Designed to provide comfort for sensitive or stressed skin following treatments such as: microneedling, laser, Radio Frequency (RF), Intense Pulsed Light (IPL), chemical peels, microdermabrasion and facial injections.
Proprietary "dry" hydrogel formulation allows for cooling, and provides immediate relief without the mess of a traditional, sheet mask.
Highly effective mask creates a protective barrier that helps reduce pain by more than 60%.
Unique three-layer hydrogel mask absorbs heat to provide immediate relief. The top blue liner can be removed for a secondary cooling effect.
Contoured two-piece design can be adjusted to fit most face shapes and sizes for optimal outcomes.
Contoured face design allows your patient to sit up and move while Maskād works its magic!
Helps aid in the delivery of topical ingredients.