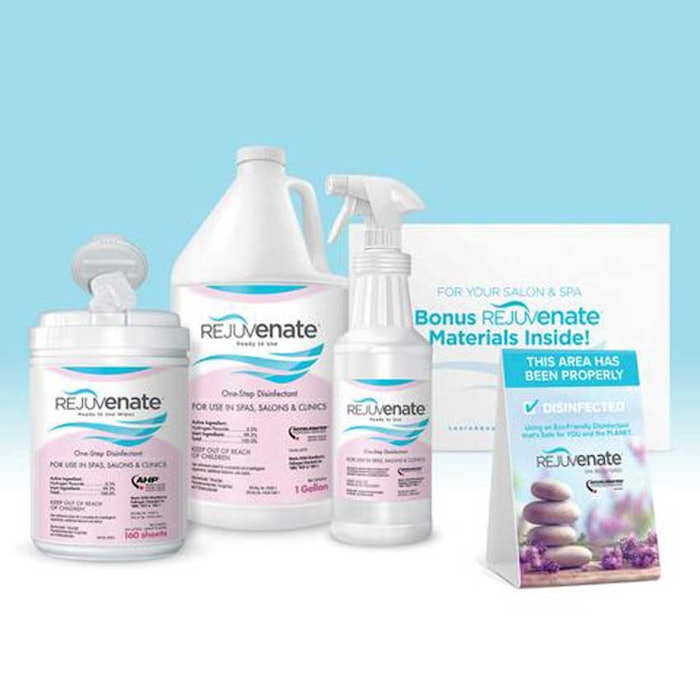 Virox's Rejuvenate Disinfectant Kit contains products that disinfect in as little as one minute with eco-friendly, EPA registered, hospital-grade disinfectants. The products are non-irritating to eyes and skin, reduce environmental impact, are easy to use with no mixing or dilution required, and they are powered by Accelerated Hydrogen Peroxide Technology. 
Kit Includes
Rejuvenate Disinfectant Wipes 

Rejuvenate Disinfectant Ready to Use

Rejuvenate Reusable Empty Bottle with Trigger Sprayer and Label Trigger Sprayer

Rejuvenate Marketing Resource Kit to promote that your facility is protected by Rejuvenate Disinfectants. 
800-558-5571, www.universalcompanies.com