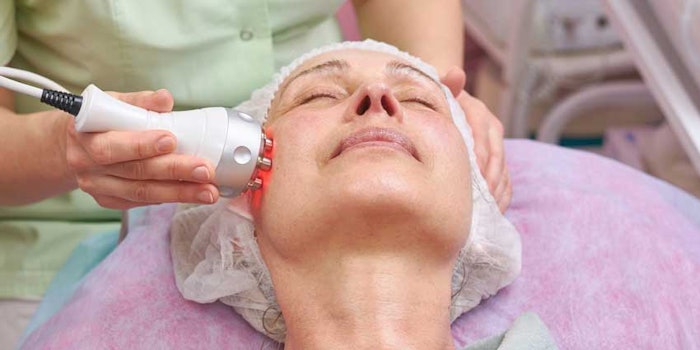 Facial Lounge, located in Corona del Mar, California, has introduced a first of its kind FDA-approved method to lift sagging, aging skin without needles or recovery time. The company's use of InMode's radio frequency technology triggers the skin's deep tissue to produce new collagen that improves skin texture for a youthful appearance. 
The treatment's founder, Rose Johnson, has been practicing holistic and personalized skin care for more than 25 years. Facial Lounge specializes in custom vegan facials combined with innovations in organic, vegan skin care products and treatments. 
Forma Facial Skin Tightening is a non-invasive, thermal skin treatment that stimulates deep tissue using radio frequency (RF) energy to boost the body's natural regeneration and collagen production. 
Forma Facial Functions
The Forma application head travels over the treatment region, and radio frequency

technology targets deep into the skin's layers which stimulates collagen production, and skin tightening. This improves lines, wrinkles and texture.

The treatment gradually raises the temperature of the deep layers of tissue under the skin to a comfortable level for a predetermined amount of time. 

The body's natural skin plumping system responds to this deep tissue stimulation by producing new collagen. As a result, the skin's suppleness and shape are improved, giving it a firmer, tighter look.
Forma Facial Skin Tightening can be used on any area with loose skin or wrinkles. Popular treatment areas are the face, neck, forehead, crows feet, nasolabial folds (smile or laugh lines), jowls, arms, inner & outer thighs and abdomen.