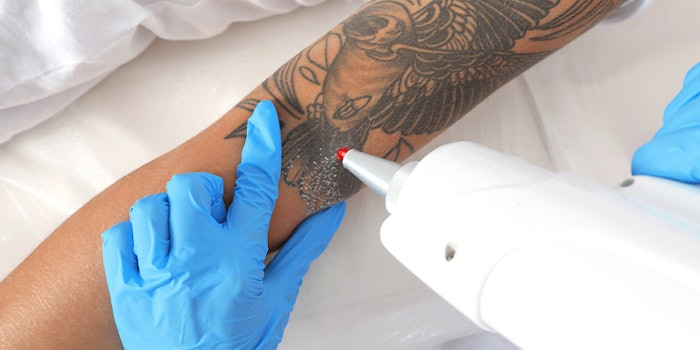 Panacea Tattoo Removal, a laser tattoo removal business in Grand Junction, Colorado, is giving people a fresh start with laser tattoo removal using the Astanza Duality laser. 
Related: Arizona Spa Debuts Lip Treatments Without Needles
The Duality laser produces 1064 nm and 532 nm wavelengths, which target a wide variety of popular ink pigments and are safe to use on all skin types, even darker skin tones. The Duality's ultra-short pulse duration and high pulse energy create intense peak power for optimal ink shattering and faster tattoo fading.
Panacea provides services including complete tattoo removal, selective tattoo removal, fading existing ink in preparation for a cover-up tattoo, and facial services.
Brieanna Calandrella, owner said, "I've owned tattoo shops for eight years and worked as an experienced laser technician and esthetician for five. There's nothing more rewarding than helping someone feel happy and confident in their skin. Hence the name Panacea Tattoo Removal, named after the goddess of remedy. My aim with this business is to help remove tattoo regret and ultimately remedy the unwanted ink people no longer desire. I knew if I was going make Panacea Tattoo Removal a reality, I would need a laser that could perform to the high standards that I set for my business. The Astanza Duality has exceeded my expectations and I'm so excited to deliver the best tattoo removal results in Grand Junction with this cutting-edge laser."