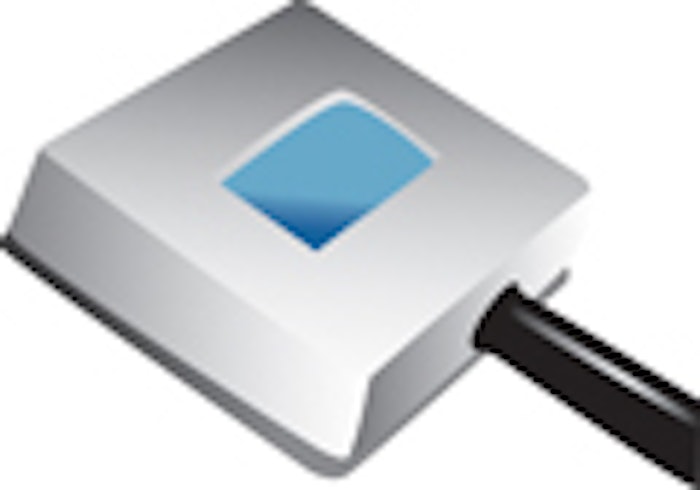 The esthetic profession has traveled a long, bumpy road to becoming the accepted and respected industry it is today in the United States. Although a great many details about esthetics have evolved throughout time, astoundingly some have stayed as relevant today as they were 30 years ago, namely must-have tools that help estheticians do their job as well as possible.
Classics such as Wood's lamps, skin scopes and magnifying lamps have stood the test of time. "What I find interesting is that those are good, useful tools that work really well," says Deedee Crossett, president of the San Francisco Institute of Esthetics and Cosmetology in San Francisco. In fact, they've been around long enough that companies are beginning to adapt their technology into more user-friendly forms, making them the must-haves of the new millennium.
Think about it: You could always pay for gas with a credit card, but by including the credit card machine on the pump, a whole new world of convenience was opened up to you. The classic esthetic tools are beginning to enjoy this type of new take on old favorites, and some new classics are being introduced and adopted, as well. But no matter how effective your skin care arsenal, "Any tool an esthetician uses is only as good as its operator," reminds An G. Hinds, president and CEO of Catherine Hinds Institute of Esthetics in Woburn, Massachusetts.
The classics
In order to break the barriers for the profession, diagnostic tools were used to help estheticians identify the condition of the skin, resulting in more thorough and effective treatments.
"They are classics for a reason," says Crossett. "But today's estheticians are getting smarter and more inquisitive, and their understanding of the skin is evolving. When they are already using a classic machine, the natural esthetician will pull it out and try to find out how that classic tool views today's treatments."
Wood's lamp. This test is performed in a dark room and involves shining ultraviolet light on the area of interest.1 Different skin conditions show up as different colors: blue is normal and healthy; white spots indicate dead skin cells; light purple shows dehydration; dark purple indicates sensitive, thin and dehydrated areas; brown spots show pigmentation and sun damage; orange indicates oily skin; and light yellow is acne and comedones.2
According to Hinds, "The tool helps explain to the client what the treatment plan is going to be and what conditions need to be addressed." In today's spas, the Wood's lamp has taken on a different use—most likely due to the inquisitiveness of the natural esthetician—to assist with the application of peels. "It is very important when I'm teaching chemical peel treatments to use the Wood's lamp to see how evenly the acid has been applied," explains Terri Wojak, esthetics director and educator at True Skin Care Center in Chicago.
Skin scope. Very similar to a Wood's lamp, the skin scope uses ultraviolet light in the same way to identify the condition of the skin. The big difference is that the skin scope features a mirror that allows clients to actually see what the esthetician sees. "It will freak anyone out," exclaims Crossett. "It highlights any area of concern. It's really easy to say 'hyperpigmentation' when the client is laying down getting a facial, but I don't think they really internalize it unless they see it."
Mag lamp. A magnifying lamp is used to analyze and zoom in on the skin to enhance the view for more detailed work. This is one of the most crucial pieces of equipment for an esthetician, says Hinds. "A mag lamp with a 5-diopter lens is mandatory," she says. "You're not an esthetician unless you have that in your toolbox."
The mag lamp allows the esthetician to easily identify a client's skin type and its conditions. "When you magnify it, you have a clear picture of secretions, thickness, dehydration and dead cells. It is still the best tool for diagnosis," Hinds explains.
New must-haves
New diagnostic tools take the classics a bit farther to help the esthetician not only identify skin issues, but also supply proof to clients that their skin is really improving. "New tools are great for building clientele," explains Wojak. "A seasoned esthetician should be able to look at the skin and tell what it needs, but the new tools give documentation for the client."
Imagers and UV scanners. If you feel as if you would like to have proof about the effectiveness of your treatments, look no further than the imagers and UV scanners currently on the market. Ranging from highly magnified cameras to imagers that show subsurface pigmentation and vascular features, these tools allow for a more thorough consultation, as well as the ability to refer back to documentation in order to reassure clients wondering if they are seeing results. "Cameras are good for before-and-afters," says Hinds, and Wojak agrees, saying, "Some clients say they don't see that big of a difference, so then you show them the picture of the beginning of their treatment series. A lot of clients need that."
Hand-held skin analyzers. New to the market are pieces of equipment that, in a second, detect the levels of a variety of skin elements, such as sebum and moisture. These tools are also used to help clients understand how and when a treatment is working. According to Anne Grubek, owner of Anya's Skin Care in New York, hand-held analyzers are easy to use and make an important point to clients. "You just press one button to turn it on and place it on the skin. It's like a thermometer that allows you to read the moisture of the skin in a variety of places," she says.
Because it is new to her business, Grubek says the analyzer currently serves to satisfy her existing clients' curiosity and help new clients see solid results. "I do the readings after treatments because the skin is more hydrated. I can show them the numbers before and after, supporting the service. They see this in the mirror, but it gives you the numbers and readings," she explains. Wojak also believes this type of equipment will become standard. "It's great to have in order to build clientele and show them that you are making a difference on the skin," she says.
Skin magnification systems. If you are looking for all the benefits of a mag lamp and more, today's skin magnification systems offer a variety of options for viewing the skin up close and personal. These adaptations include versions that can be worn on the head, featuring lenses with various magnification and lighting options for better visibility.
Also available are scopes that attach to a computer allowing for skin magnification and documentation of a variety of conditions that can't be seen with the naked eye. "These judge hydration, look at veins, moles, a bit of pigment or things like a ruby point. They look at a very small area and are for really close magnification," says Hinds.
This type of device offers a more convenient and multifunctional way to see the skin, which Crossett sees as a new trend. "Any equipment that is more user-friendly is going to attract attention," she notes.
The future
The future of the industry is clear. More research, more scientific documentation, more analysis and more proof are going to help back up the results of spa treatments, enabling clients to realize that spa services aren't just luxuries; they are effective at maintaining skin wellness. Using diagnostic and analysis tools, whether they are classic, current or the equipment of the future, will go a long way in helping clients know what a good esthetician knows all along—the condition of the skin and the effectiveness of the services received.
REFERENCES
1. healthguide.howstuffworks.com/woods-lamp-dictionary.htm
(All accessed Sept 23, 2008.)