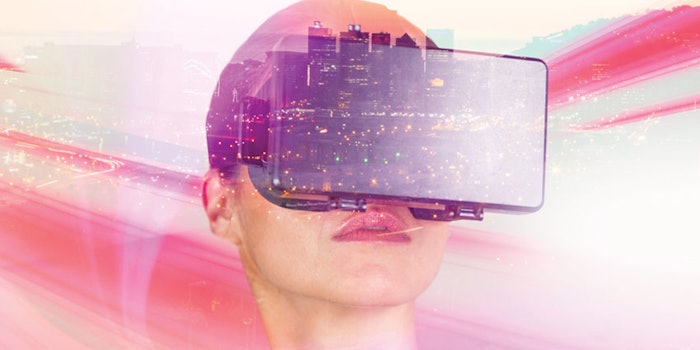 Virtual reality (VR) is no longer a thing of the future. On the contrary, it's already an estimated $4.5 billion industry worldwide.1 It's not all fun and video games, though; health-focused industries of all kinds are adopting VR within their businesses for a multitude of reasons, from fitness to mental health.
Research for VR in medical settings is happening alongside existing applications of the technology—meaning medical offices, hospitals and wellness centers are already using VR with patients and clients. Content company Studio Transcendent partnered with AppliedVR to create Guided Relaxation to soothe hospital patients, and the positive feedback it received has led them to point out other situations in which the technology could improve users' symptoms of anxiety or pain, i.e. during childbirth, helping reduce post-traumatic stress disorder (PTSD) symptoms or even just relaxing before or after a stressful situation.2, 3
Depression and Mindfullness Case Studies
VR may be able to help reduce the severity of depressive symptoms through an eight-minute immersive therapy repeated a few times weekly, according to researchers from University College London (UCL) and the Catalan Institution for Research and Advanced Studies (ICREA)-University of Barcelona.4
Researchers used a technique on 15 patients with depression called 'embodiment,' in which a patient sees a life-sized avatar of themselves in a mirror before being prompted to show compassion toward a virtual child in distress—who is programmed to have a gradual positive response to the user's compassion. The tables turn when the user is embodied in the virtual child, now hearing and seeing their adult avatar show compassion toward them as the child.
Volunteers in the study reported feeling less self-critical and more compassionate toward themselves in real-life situations. While the study is preliminary, co-author Professor Mel Slater of ICREA-University of Barcelona and UCL Computer Science says the therapy could have huge potential and be used on a widespread basis, which could be beneficial for the 6.7% of U.S. adults who have had at least one major depressive episode.5
Another case study found that using immersive VR technology could improve the most effective existing treatment for borderline personality disorder (BPD), which is called Dialectical Behavior Therapy (DBT).6 For BPD patients who suffer with emotional reactivity and have trouble focusing, immersive VR technology could help facilitate DBT mindfulness skills learning by increasing patient acceptance.
The patient in the case study listened to DBT mindfulness training audio recordings while wearing VR goggles that gave her the illusion she was slowly floating down a 3D computer-generated river. The patient experienced less urges to self harm, abuse substances and quit therapy altogether after using this therapy. The demand for DBT surpasses current clinical resources, but using immersive VR technology to help facilitate DBT mindfulness skills learning could make the therapy cheaper, therefore increasing distribution and reaching more people who need it.
Attention In the Spa World
As spa and wellness increasingly become one, the potential for application in the spa world is undeniable, and VR equipment and software companies are picking up on that fact. "A lot of the initial excitement was about health care and hospital usage, even dental usage," notes Josh Farkas, founder of Guided VR,7 a service of Cubicle Ninjas. He further explains how people began reaching out to the company for unique uses of VR they hadn't thought about. "One of the ones that popped up a few times was in the spa space. We opened it up there thinking, we're not really sure how this might work, and what we found is it seems like a really nice fit," says Farkas.
VR Technology in the Sweet Spot
"In the past, virtual reality was a little cumbersome. There were cords involved, and the headsets were super heavy. You'd have to instruct a user how to use it," explains Farkas. "All those things just became annoyances or frustrations, and our mission was to make it nice and comfortable and just seamless for that person who has never used it. It doesn't have the wires, it's super comfy and the headset has audio built into the strap."
VR technology is still remarkably new, and the company is continually learning and iterating quickly. In the last year, Guided VR has launched three different variations of the product to make it as useful as possible. Guided VR customers used to buy their own hardware, but the company realized it wasn't a good option, as the last thing a business owner needs is an extra liability. Clients now pay a regular fee, which covers the equipment rental, software and support.
"There was a time when people were really concerned about it being crazy expensive," notes Farkas. "I think that while this is not inherently super cheap, it's now attainable for an average business owner to launch it and be able to turn it into a return-on-investment." Farkas remarked at how quickly the price of VR technology has dropped in just the last few years. Three or four years ago, Farkas says they needed a $1,500 PC for VR, and even last year mobile VR costed about $800—now it's $200. The VR industry is starting to hit a "sweet spot," notes Farkas, who says even if VR is not completely ready for widespread consumer use, it's the "perfect time for businesses to test it out."
VR Implementation in Spas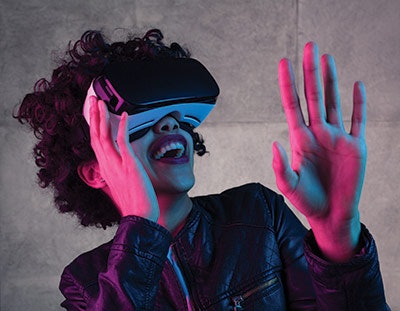 The handful of spa clients Guided VR has use the technology in various ways; some are charging for it while others offer it as an added value to existing treatments. How a spa chooses to carry out the VR experience also varies. Some spas present it as a consultative experience in which they guide the session or choose the setting. For example, a client may be receiving a heated massage, so the therapist might choose to bring the client to a virtual Thailand setting, suggests Farkas.
Other spas may offer clients the chance to lead their own session, whether it's in the reception area to unwind before the treatment or a 10-minute post-treatment meditation practice. "Both are totally doable, and what's nice about it is that there's no way to mess it up ... It's basically designed for people who have never used these things. You can just pick up and point," reassures Farkas.
The VR experience for spa clients is also fully branded for the spa. "The user should never have knowledge that this isn't the spa's unique experience," as the logo is located on the loading screen and the colors of the spa are reflected in the menu system, Farkas points out.
User Preferences Vary
Generally speaking, users' ideal VR experience is all over the board. "Someone finds a beach relaxing, and someone may find a rainy thunderstorm forest relaxing. What we try to do is provide a broad range of options with massive amounts of customization, but make it as easy as possible," says Farkas.
In terms of the kind of content users want when using VR, Farkas has found some notable generational differences. "We've found that younger people tend to enjoy, or at least are comfortable with, computer-generated content. So, we can make an endless beach that doesn't exist and is simply computer graphics. We found that older folks may have a preference for real-world content. Maybe they want to go to an actual beach on Hawaii or Iceland and take a breather there."
Case study: G2O Spa + Salon
When Boston-based G2O Spa + Salon8 began looking into expanding their wellness services, Lisa Hills, director of guest relations, says "meditation was high on the list because of its many health benefits." Hills says G20 decided to offer a virtual guided meditation9 treatment, "as it uses the latest technology, and [they] knew [their] savvy clients would like the idea of marrying virtual reality with meditation."
The virtual guided meditation gives G20 "the ability to provide another level of health, wellness and relaxation for [their] clients in a way that no other service can," says Hills, who notes that the treatment allows G20 the chance to introduce an innovative service to existing clients, but also "reach a new audience seeking alternative methods of relaxation."
Regular clients have enjoyed adding this to their treatment regimen, Hills explains—many clients are using the virtual guided meditation as an add-on at this point. "As this is considered a fairly new style of mediation, we are offering it to as many clients as we can so they can get a taste for the experience, and most end up enjoying it so much that they book an appointment for the full service."
One issue G20 has noticed with the new treatment is that at first, clients become so busy exploring the service they forget about mediating. "However, once they play for a bit, they are able to put the handsets down and begin to relax," states Hills.
Hills refers to the cost as "minimal to run," adding that "given the growing interest in the service, ROI is quite high." G20 purchased their computers, handsets and headsets from their supplier and now pay an annual fee for software.
Test It Out
While there are many people who may not feel like VR is for them, Farkas believes "there's some cool ways that it can make those parts of our lives where we're sitting around waiting just a little bit brighter." Farkas also suggests VR caters to the overall aims of the spa industry. "At the end of the day [the spa industry is] about delighting people; it's about taking someone and making their day a little bit better." Hills sees VR developing into a notable trend in the spa and wellness industry: "As the cost of virtual reality is becoming more affordable, more spas can consider adding it to their offerings."
References
RESOURCES