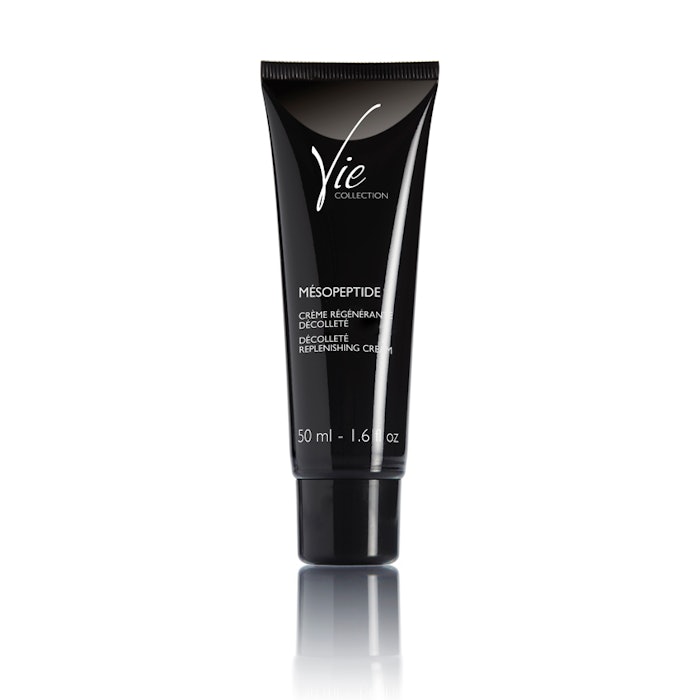 The MÉSOPEPTIDE DÉCOLLETTÉ REPLENISHING CREAM is an anti-aging gel-cream for the décolleté, which is inspired by mesotherapy and laser treatments. The rejuvenating product delivers a smoothing, redensifying and toning feeling to the skin.
With the help of bioassimilable spherical particles, synthetic peptides are delivered to the fibroblasts, which kickstart the collagen in the skin. Additionally, a duo of hyaluronic acids penetrate the skin to add volume to hollow areas, filling deep wrinkles and smoothing problem areas.
Vitamin C helps protect the skin from free-radicals and blocks melanin synthesis, brightening the skin.
Some of the key ingredients that aid in the rejuvenation of the skin include:
Peptides
Encapsulated high molecular weight hyaluronic acid
Low molecular weight hyaluronic acid
Vitamin C
 800-227-8051, www.lespausa.com