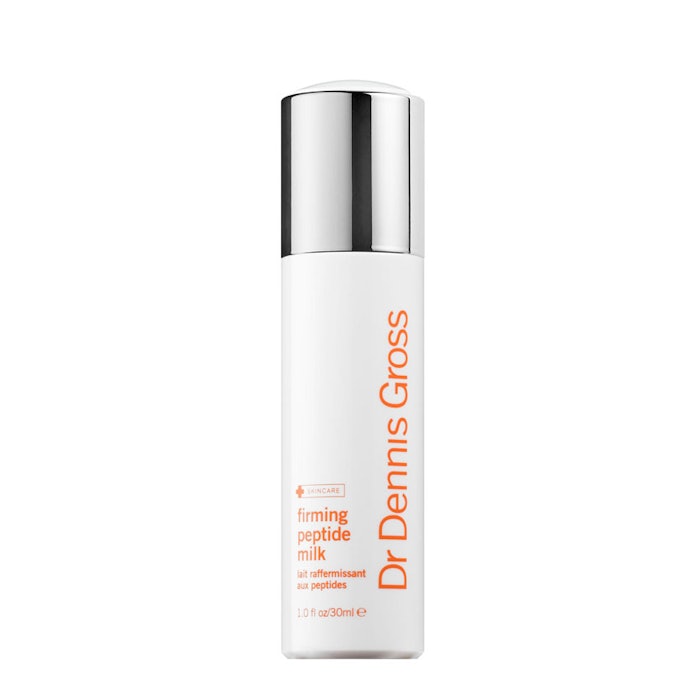 This product's lightweight moisturizing formula helps firm and tighten skin for a contoured and lifted appearance. This multi-functional treatment nourishes dehydrated skin, while triggering a firmer-looking complexion.
After utilizing the product, results leave skin smooth, firm and silky.
Ingredient highlights include:
Firming complex,

Collagen amino acids,

Peptides,

Ceramides,

Hyaluronic acid,

Coconut oil,

Humectants and

Arnica.
646-747-5638, www.drdennisgross.com