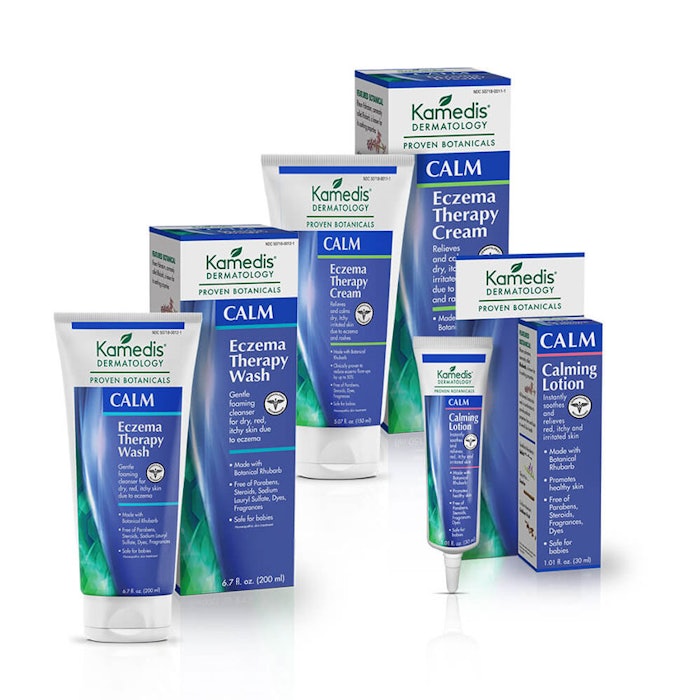 Calm Eczema Therapy Cream and Wash is a botanical rhubarb-based treatment for eczema. These products are designed to treat the extremely dry, irritated, itchy and red skin symptom of atopic dermatitis. 
Calm Eczema Therapy Cream can be used on the face and body, and it wraps the skin in a protective layer that provides long-term relief. 
Calm Eczema Therapy Wash is a foaming gel that calms the affected skin while cleansing.
855-626-6606, https://kamedis-usa.com