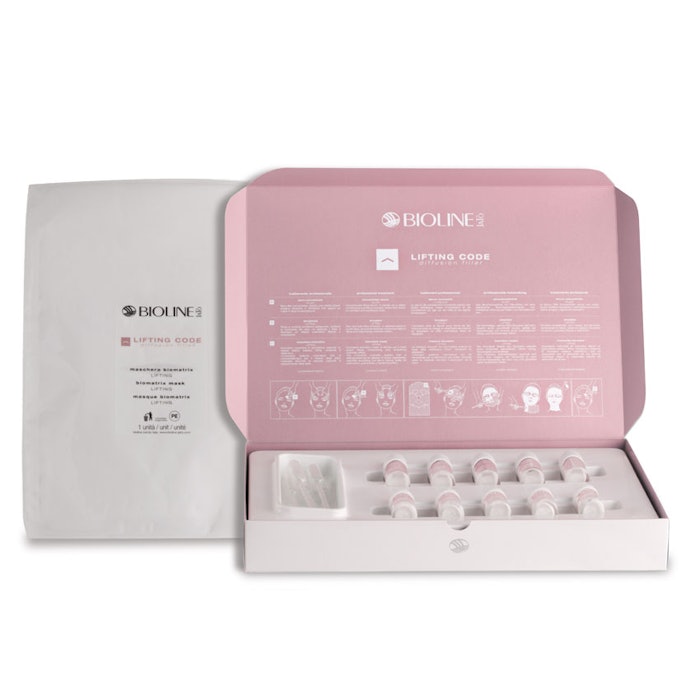 Lifting Code Diffusion Filler collection of products help enhance facial features with a combination of natural and biotechnological active ingredients. The collection acts on face contours to give the skin a bright, healthy, younger-looking complexion.
The line includes:
Concentrated Serum Filler: The serum contains plant microspheres, Antarctic algae extracts and hyaluronic acid to improve skin density and restore vitality to the surface layers of the epidermis.
Emulsion Lifting: Enriched with Tightening Complex, Antarctic algae extracts and plant oils, the rich and milky emulsion helps smooth features and provide radiance to the face.
Biomatrix Mask Lifting: The mask helps elasticize, moisturize and smooth the skin, and features three types of collagen that act on the epidermis using a triple-action release system.
+ 39 0461 933209, www.bioline-jato.com